This motorcycle has probably the strangest look and design of any motorcycle on the market. It is designed and built by the company Confederate Motorcycles.It has an aluminum structure and features elements made of carbon fiber, acrylic windows that allow you to see the fuel tank and the oil tank.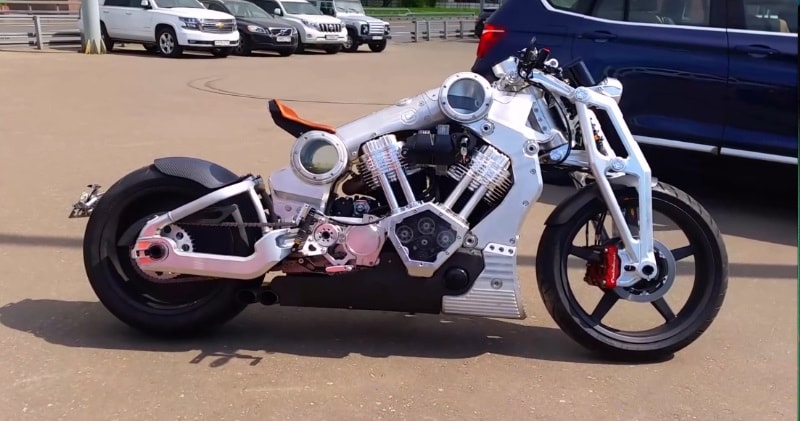 source: abril / image: Nikolay Bogomolov
The rear suspension, also visible, has double A shock absorbers. The set weighs only 227 kg,while the V2 engine has 2163cc and delivers more than 200 horsepower and 23 mkgf of torque.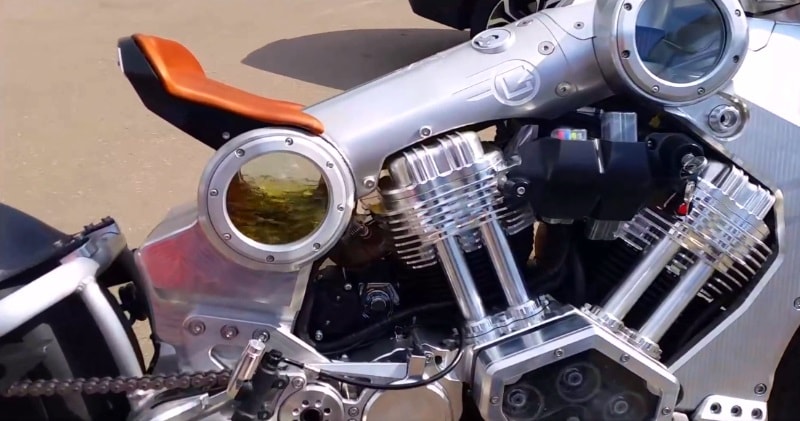 source: abril / image: Nikolay Bogomolov
Air/oil-cooled triple-camshaft OHC pushrod dry-sump 56.25° V-twin 4-stroke, with one-piece forged crankshaft, 2 valves per cylinder, toothed belt camshaft drive, and machined 6061 aluminum billet crankcases.
Advertisement
The shift action of the five-speed Confederate gearbox is quite positive, swapping ratios smoothly except from second to first, when there's a clunk each time you go through neutral while shifting down.
This is a great bike for close quarters traffic combat, using the S&S engine's meaty response to zap past cars or trucks as you carve your way past them in a very Latin fashion.The wheels also help in driving. The front is thinner to allow greater control over the bike. The rear is thicker, to apply on the surface all the power and strength of the motorcycle.