Coradia iLint is a new CO2-emission-free regional train and alternative to diesel power. It is powered by a hydrogen fuel cell, its only emission being steam and condensed water while operating with a low level of noise.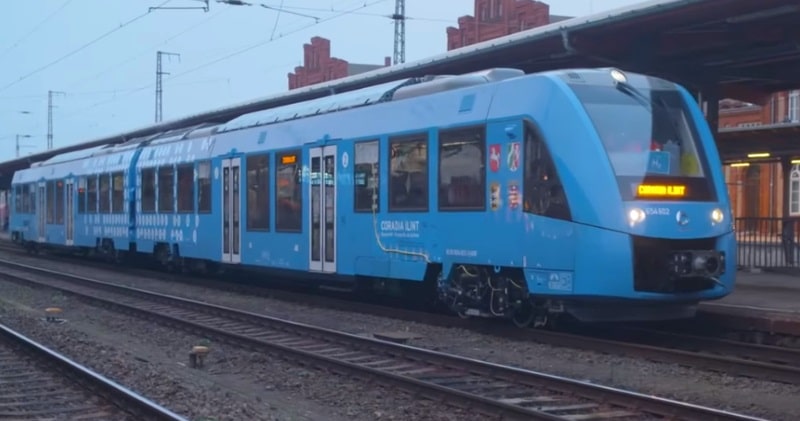 source/image: Alstom
Two Coradia iLint trains, made by Alstom, French train maker are now operating on a 62 mile stretch of line in northern Germany, between the towns and cities of Cuxhaven, Bremerhaven, Bremervoerde and Buxtehude in northern Germany.
The iLint is special for its combination of different innovative elements: clean energy conversion, flexible energy storage in batteries, and smart management of traction power and available energy. The iLint can run for up to 1,000km on just one tank of hydrogen with maximum speed of 80 km/h.
Advertisement
This capacity puts them at the same level of efficiency as their competitors, diesel trains.Specifically designed for operation on non-electrified lines, it enables clean, sustainable train operation while ensuring high levels of performance.