Allison and James bought a 1968 Airstream Overlander camper trailer for $8,000 CAD and gave it a complete overhaul, converting it into a lovely and functional home on wheels that's just 26 feet long and 6.5 feet wide.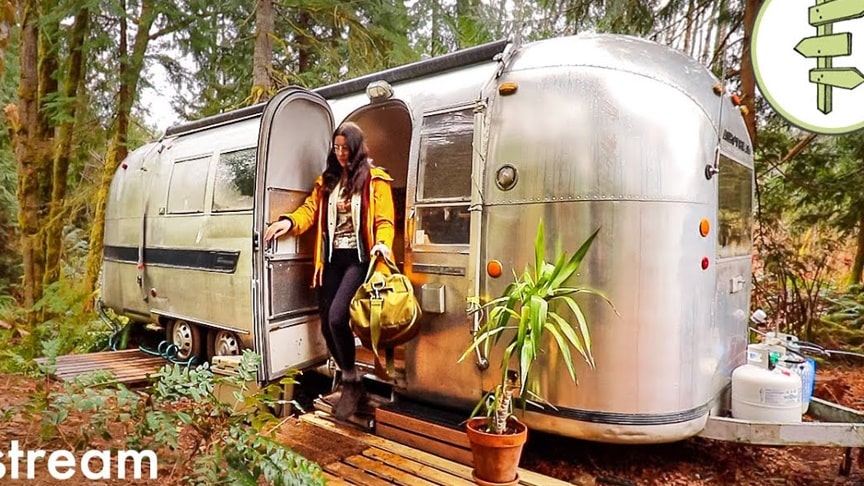 source/image: Exploring Alternatives
Perfect for two minimalist nomads, they have given to it a number of improvements like polishing the exterior, replacing the insulation and LED running lights.
The couple has been living in it full-time for 18 months and we're excited that they took the time to share their experience renovating the Airstream, give us a tour, and tell us about some of the pros and cons of living this way.
Advertisement
The interior was designed to be simple and fresh.Like many typical non-moving apartments, the couple included enough room to sleep and seat for them selfs, as well as multiple entertainment systems.