Experience the ultimate comfort of your caravan with an electrical pop-up ceiling and an expandable sleeping area (200×235 cm) give you extra space when you're spending time inside your ANKA 300.Along with its modular structure and assembly free design, you may easily apply the CRAWLER ANKA 300 to all pickup vehicles and start enjoying the nature right away.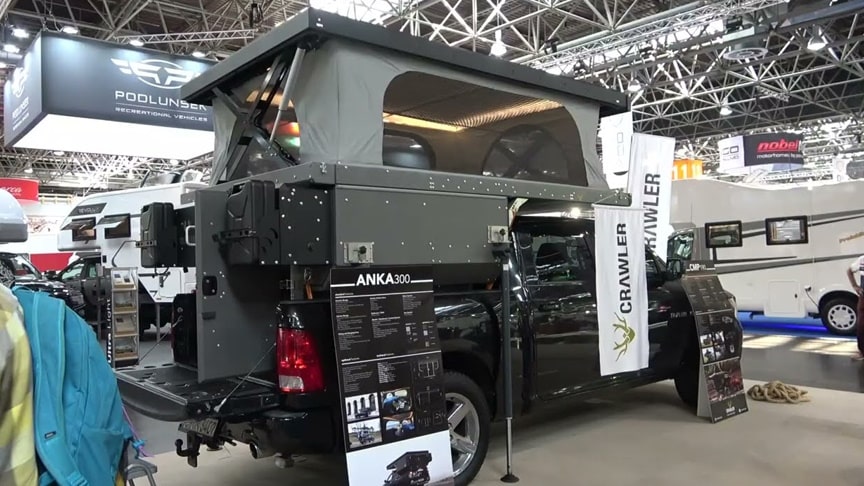 Turn your pickup into a unique caravan that can comfortably accommodate 3 people by combining ANKA 300's durable, lightweight aluminum structure, and compact design.
The interior kitchen enables you to cook up unique flavors and savor them right at your table.What's more, with the shower area both inside and outside, you don't have to compromise on hygiene during your camping. CRAWLER ANKA 300 let you escape from the city life and explore nature without any interruptions.
Advertisement
Its solar panel and battery options provide energy storage that enables the caravan to produce and store its own energy. This means that you can use electrical devices like diesel heater, refrigerator, and lighting non-stop.