Rickey Irvin has expertise from teaching English to truck driving the entire US. His creativity shows with genius budget hacks and MacGyver-styled creations.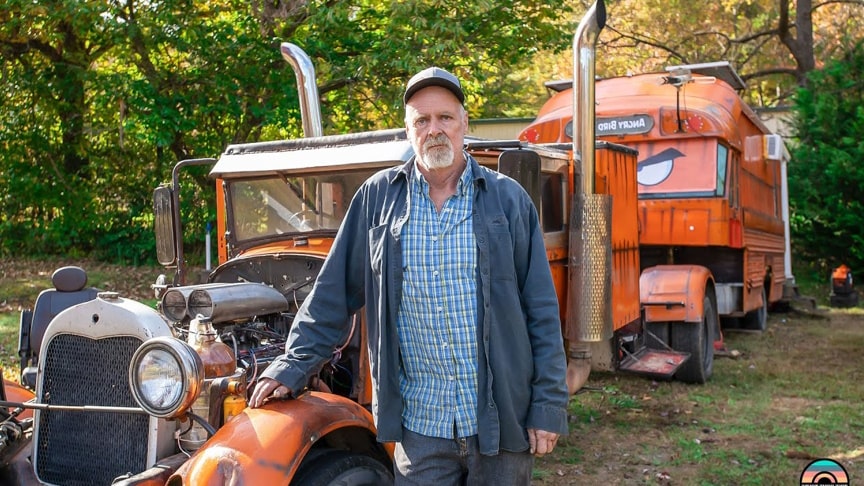 source/image: Tiny Home Tours
Usually, the bus tows a car, but Rickey has a 1929 Ford pulling his home! This "Angry Bird Hotel" beast looks feisty on the outside but shines a vibrant blue on the interior. There's a full bed, compost toilet, and an open kitchen.Watch the video from Tiny Home Tours:
The back porch is made with repurposed wood and a lot of thought. It's a comfortable area for coffee in the mornings, sunset conversations, and fresh air any day.
Advertisement
He's the "gearhead" at nomadic events, always willing to help others in need, whether it be fixing something or upgrading! The community loves him!