In this video from the ScottieDTV You Cancel Cool Road Tour 2020 I stop by and see My good Friend Ricky Bobby. I hadn't seen Ricky in over a year so when He called Me to see if I wanted to check out His latest build this 1930 Ford Model A…I packed the car and headed His way.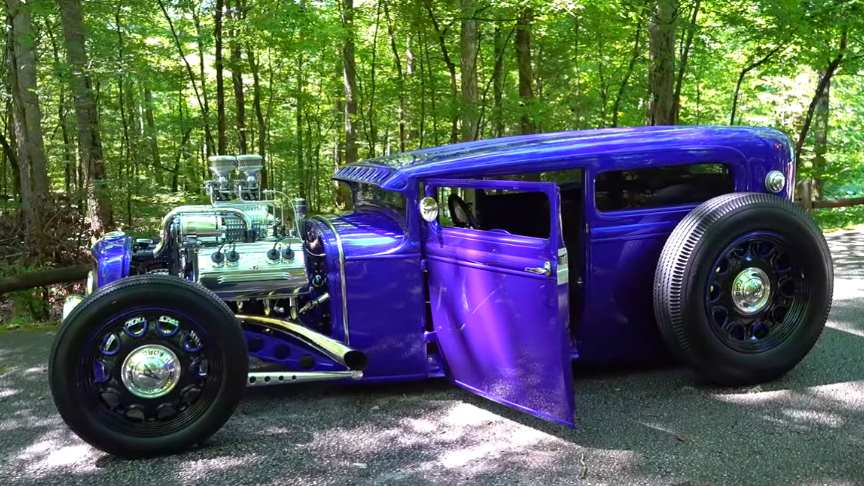 source/image: ScottieDTV
Ricky has a style of Hot Rod that He builds.Slammed down Ford Model A's.With big wheels and a cool engine.The "Canadian Eh" as He has named it is no exception.Ricky is not a fan of air bags so were this one sets.Is where it rides.It's covered in a color called blue grape.
When it is in the shade or a place without direct light.It looks blue.When it gets into the sun or bright light.It's purple.A cool color for sure.The interior is all custom, very cool and comfortable to ride in.Wheels are always a personal choice and no one set will please everyone.
Advertisement
These one off custom billet wheels work for me and should work for most.There is no hood.But there is a supercharged flathead setting out front.Very fitting for this build and very cool in my opinion.The morning after I shot this 1930 Ford Model A by Ricky Bobby it was heading home to Canada.One very cool Hot Rod for sure.I dig it and I am sure You will to.via/read more: ScottieDTV