I remember the first time I laid eyes on Ron Berry's Custom VW Kombi Bus in real life.2017 SEMA.I had seen it on the internet several times and it was love at first sight.I mean I knew there was nothing I wouldn't do to shoot this crazy custom VW Kombi Bus if I ever had the chance.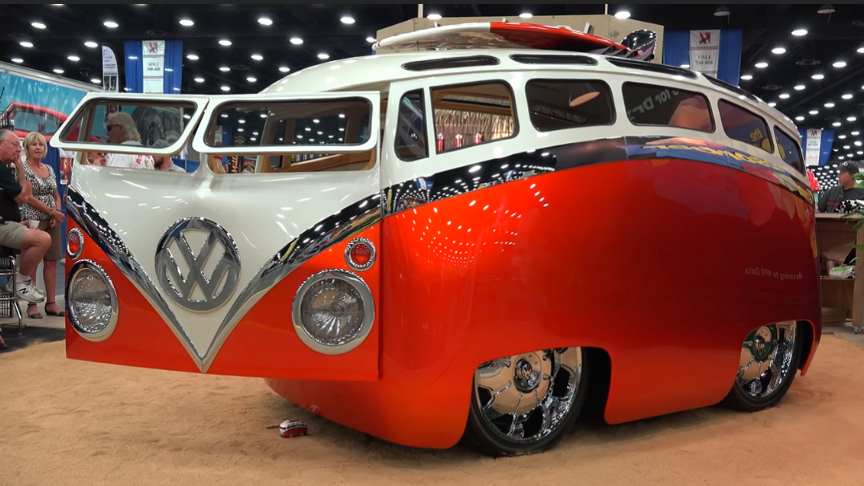 source/image(PrtSc): ScottieDTV
So there it was at SEMA 2017.I had made arrangements with a person in the booth.It was all set.Then when I came back.It was covered up!?!?!?.Time ran out.They apologized.But I was so disappointed.So turn the clock ahead to 2018 NSRA Street Rod Nationals and there it is again.
Still every bit as cool as ever.So I shot what I could..When I had the chance.I wish I could have got better footage.But it was in a small display that was set up like a beach.
Advertisement
Not the best for shooting a video…But I got it..Finally!..This VW Bus is as cool as it gets.The fabrication work is incredible and when you look at it.Impossible.It has a cartoon kinda of affect to it..Like a life size Hot Wheels.Way cool for sure.I hope you enjoy it as much as I did.ScottieDTV