IN THIS week's episode of Ridiculous Rides, we see how a group of friends have brought their skills together to transform an old-school Volkswagen Beetle, named Tope, in order to take part in one of the world's most ruthless races.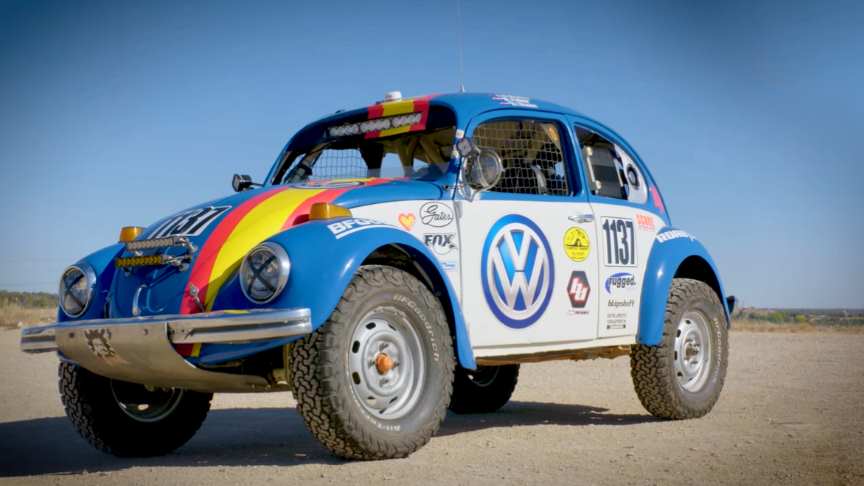 source/image: Barcroft Cars
The VW Tope is powered by a stock VW horizontally-opposed 1.6-liter air-cooled engine, complete with a type-1 transaxle specifically for the rigors of desert driving.Barcroft Cars
The Beetle received a heavy-duty rear torsion bar adjuster, while the dampers were replaced with external reservoir Fox units, stiffer springs were fitted, and the stock gas tank was replaced by 22-gallon safety cell.
Advertisement
The tires were changed from 165R-15s to 235/75R-15s BFG All Terrains; the rear trailing arms were reinforced; and skid plates were added for protection at the front and rear. A stout roll-cage was also fitted. Externally, the car also sports auxiliary lighting, because the SCORE Baja 1000 doesn't stop when the light goes down.