That big speaker behind this America's Got Talent contestant is not just for show, she needs it so she can feel the beat and the tempo of her song.A deaf singer who hasn't been able to hear music—or the crowds clapping for her—for a decade wowed the judges and the audience on Tuesday night's episode of America's Got Talent.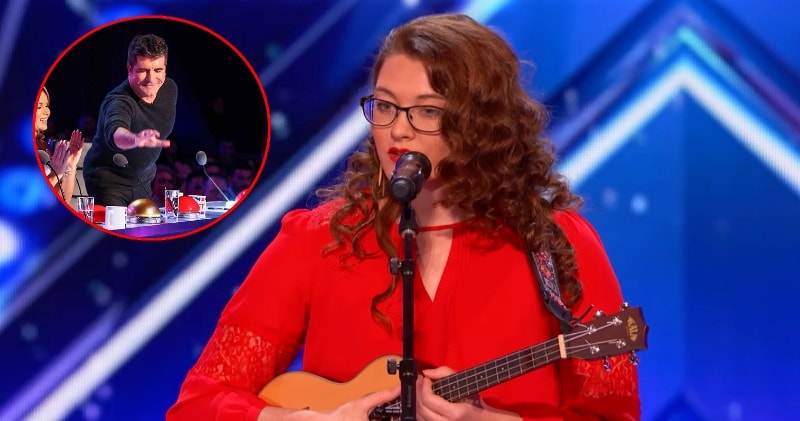 image credit: America's Got Talent
Mandy Harvey, 29, was just 18 years old when she lost her hearing due to a connective tissue disorder that affected her nerves.The singer, who was studying as a Vocal Music Education major at Colorado State University at the time, dropped out of the program and grieved for a year, certain that she would never be able to sing again.
Not only did hearing loss not discourage her to pursue her dream of becoming a singer, she was brave enough to apply for her biggest gig yet, playing in front of the judges and millions of viewers all over the world. How much did they like her?I'm fighting back tears right now.
Advertisement
Simon, who has earned a reputation as one of the harshest judges, awarded Mandy the highest honor of the show.'I don't think you're going to need a translator for this,' he said before pressing the golden buzzer, sending Mandy straight to the live segments.