There are many off-road enthusiasts out there who really do wonder with their favorite vehicles. There are absolutely no limits to what they can accomplish in order to defeat the elements. However, in this one, the goal is not to defeat one aspect of nature, but all of them. Yeah, we are really talking about some next level stuff in this one. The question is can a Jeep drive 12-feet underwater through a pond?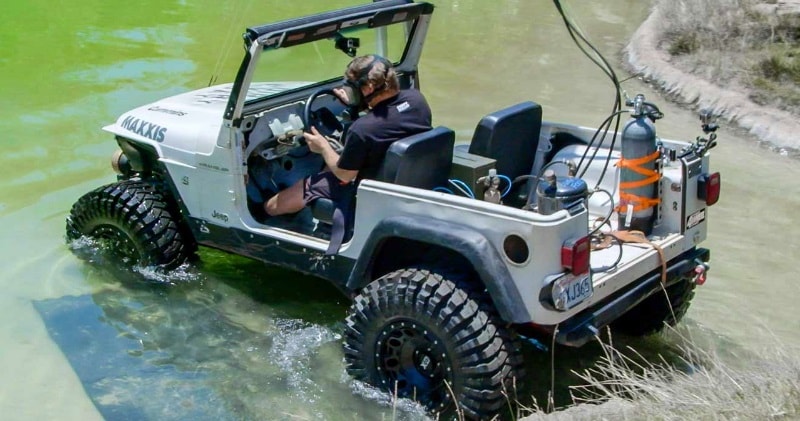 image/text credit: Motor Trend Channel
Fred's 1997 Jeep Wrangler TJ affectionately known as Tubesock was in need of a new engine, and Fred wanted to recreate a crazy stunt from the 50's by driving his jeep underwater.To achieve this Fred swaps in a new Cummins ISF2.8 diesel engine, bolts on big Maxxis tires , and sets about waterproofing the whole Jeep to survive under 12 feet of water.
Will the little Jeep be a submarine or just an anchor? Watch and find out!We watch as the Cummins powered Jeep drives under the surface of the water with the aim of traveling to the other side. At first, the ride would get stumped, but upon a second attempt, the results would change up just a little bit.
Advertisement
Things generally don't pan out well the first time you attempt something new. Try and try again they say, so they did! This just shows that you should never let failure stop you from achieving your goals.