Garrett & Staci did everything they were told they should do. They got married, had stable jobs, and bought a house, but something was still missing. They finally decided enough was enough after feeling like they were watching their life go by.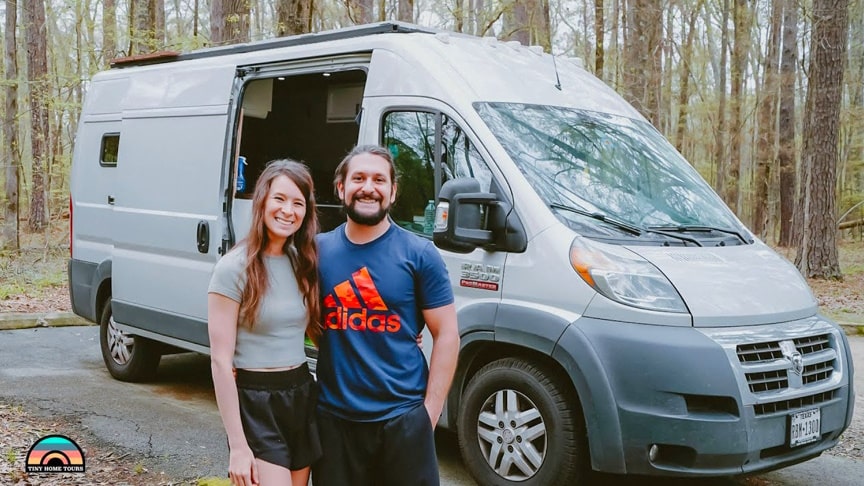 They realized the best versions of themselves come out when they are traveling & wanted to find a way to incorporate more adventures into their life.
After considering many options, Garrett & Staci decided vanlife was the right move & they haven't looked back since.
Advertisement
Their van features a beautifully converted kitchen, a dedicated workspace, tons of storage, & a fixed bed, making their home on wheels an absolute dream.