Father & son Hudson and Duke White from YouTube channel "Buff Dudes" demonstrate how to turn a tree into a completely organic, functioning bench press. Once it was complete Hudson used it to bench press 300 pounds.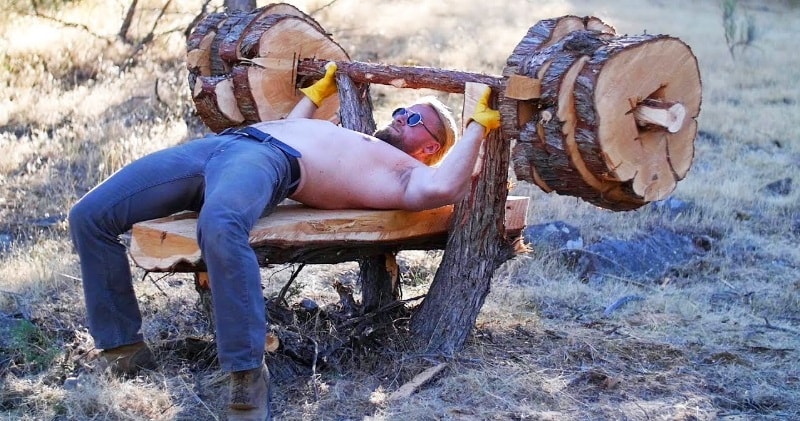 source/image: Buff Dudes
Have you ever looked at a tree and thought "that'd make a great bench press?" We did. Let us know if you want us to build a complete tree gym!
Pulling off DIY projects like this is what makes everything worth it. When you can produce something that is so dirt cheap and yet so effective at its purpose, it just makes you feel all warm and fuzzy inside.
Advertisement
The power rack is the core of any bodybuilder's home gym, and unfortunately it's one of the most expensive components you will buy.So why not to build, this video shows you how to build a wooden A Bench Press for free using only basic tools and simple construction techniques.