Build a mini pizza oven for your bagel bites.Using These 1:12 scale miniature red bricks are the most realistic and rustic red bricks you can get. How awesome is this mini pizza oven made from Mini Materials.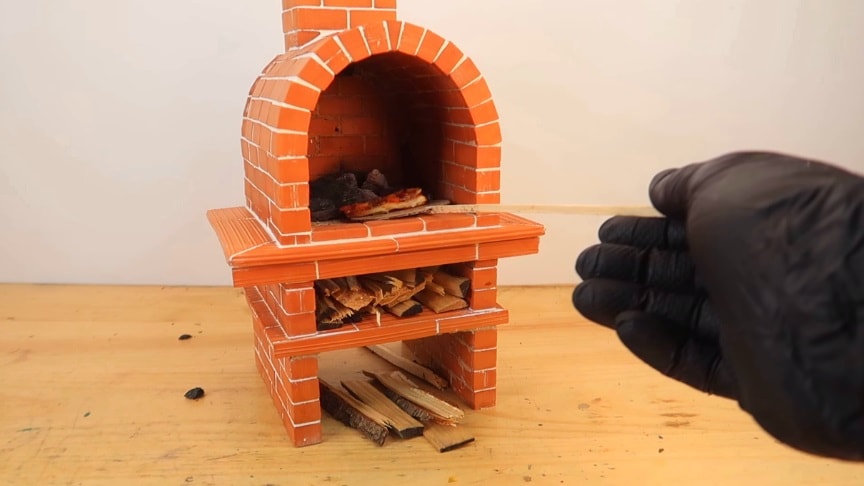 source/image: Tysy Tube Constructions
First Prepare a foundation for your miniature brick oven filling it with concrete. After your foundation has cured, begin constructing your brick oven. Follow your plan when gathering materials and laying the bricks. Watch the video from Tysy Tube Constructions for more info:
Red clay bricks are typically used for building the decorative arch and optional sides around the oven vent and vent landing, and can be used for any decorative feature.Mixing the clay and sand is the hardest, most time- consuming part of the building process.
Advertisement
I hope You like my Miniature Pizza Oven constructions with mini real bricks.I hope you learned how to bricklaying bricks and make reinforced conscrete model.This project is an excellent choice for creative hobbyists.Last, use your brick oven to bake pizzas, bread, and other delicious dishes.