How to build a DIY coffee table using reclaimed oak flooring that came from a Clydesdale horse barn in Oklahoma City. This coffee table uses hardware from kitn.co (Kit & Co.).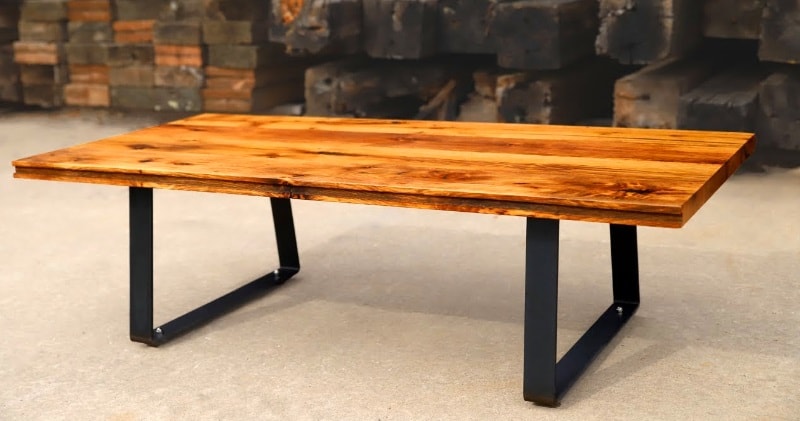 source/image: Jonny Builds
I built two versions of this DIY coffee table. The first version is a simple beginner level DIY coffee table using pine 2×6's, limited tools, and can be built in an hour.Watch the video by Jonny Builds to learn more.
The second version of this coffee table uses reclaimed oak barnwood, and will sell for over $1000. Thanks for checking out this reclaimed wood coffee table./Jonny Builds
Advertisement
Coffee tables come in all sorts and sizes but finding the right one for you and your home might get a little bit tricky.But there is always the option of building one yourself, one that will satisfy your needs and personal taste.Or if you enjoy woodworking projects, then coffee tables are an excellent choice.