Even if you don't do trick-or-treating, it seems like there is always plenty of candy floating around during this time of the year.Add a little creativity to your kids' sugar high with this fun Cardboard project!Making one's own gumball machines is really simple and a lot of fun. Even kids can help making and decorating this DIY craft. They are perfect for any birthday of holiday party, even for or wedding.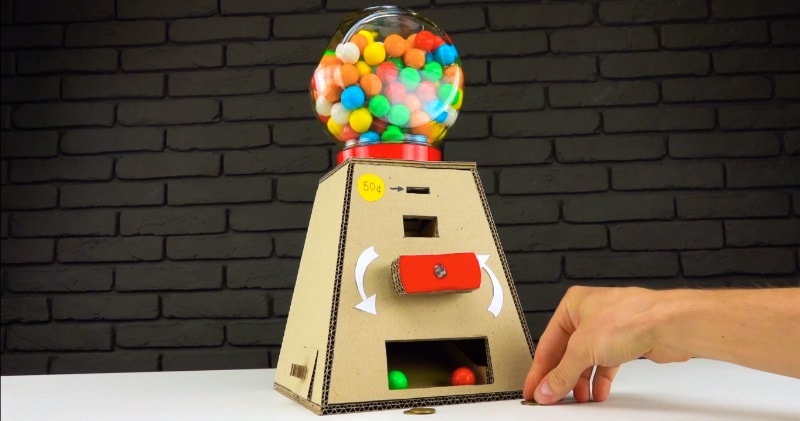 image/credit: The Q
Since you can make them in any desirable size, making small ones will make cute favors or presents for any occasion. The gumball machines are great not only as candy dispensers, but for really anything, like crackers or cookies.
Why not give away your homemade goodies in this sweet package? For this awesome gumball machine or candy vending machine which fully functional and works only with 1 type of coins you need cardboard, one small string and big jar and 1 popsicle stick!
Advertisement
That's all. Just follow instructions and enjoy this video!We're hoping that you have everything on hand that you need to build it. If not, maybe your kids can find another piece to substitute, or come up with an awesome design of their own!