In today's video I show you how to make quite unusual but very cool project such as wooden keyboard! It looks just amazing but take some time and skills to make.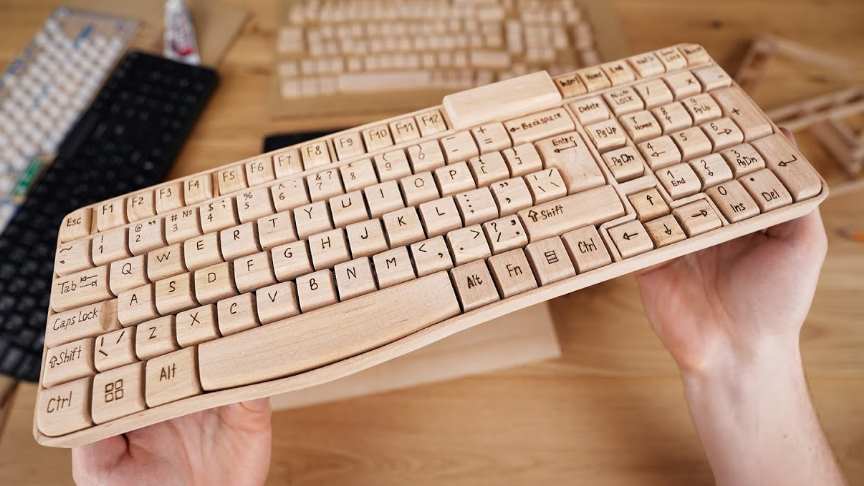 source/image: The Q
If you spend an awful lot of time typing in your keyboard maybe it's time to customize your plastic keyboard with a unique DIY one.With some easy-to-follow instructions, you too can make a cool wooden keyboard case.
Also, if you don't want to make keyboard from wood by yourself – just watch this awesome video.This wooden keyboard It combines technology with nature to create this stunning desktop masterpiece.It's appealing to the senses – vision, touch, hearing and even smell!Reduce your waste and create a luxury office space.
Advertisement
In this video "The Q" disassembles a plastic keyboard and takes all the electronics from it and installs it in his self made wooden keyboard.The keyboard maintains its light natural wood color and is a prime example of refined elegance and modern design practice.