Sometimes I need a hole saw drill bit, but I don't want to spend too much money on it. I don't mind to spend money on good tools, but hole saw is not something I use often. It's kind of like spending 10 – 15 euros just to drill a hole…at least it my case.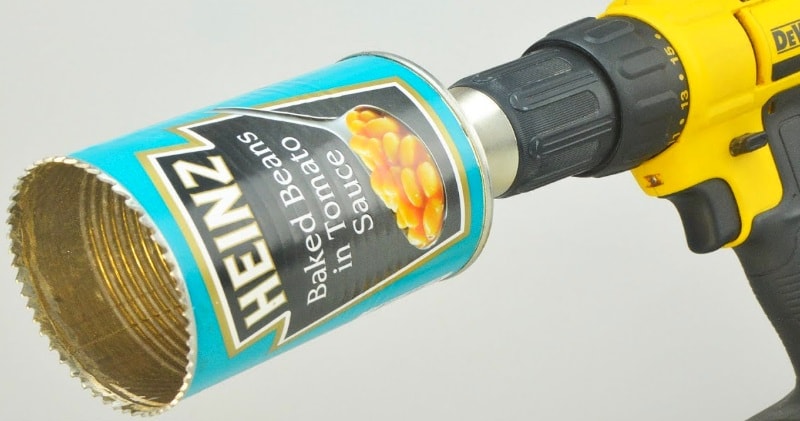 source/image: Shake the Future
In this video I am trying to find out if a tin can could be used to drill a hole.Result was very good. You can drill plastic, acrylic, drywall and other easy to drill materials.It did not do a good job in drilling wood.
It can cut plastic, acrylic and drywall.Before drilling the hole, use a normal drill bit to drill the center hole, so you can insert the bolt.
Advertisement
It's perfect if you need to cut a few holes in materials mentioned above, but you don't want to spend money on a hole saw.