In today's video I want to show you how to make amazing Batman boomerang that flies perfectly. As a base I used plywood. Let me know if you need tamplate for this amazing boomerang.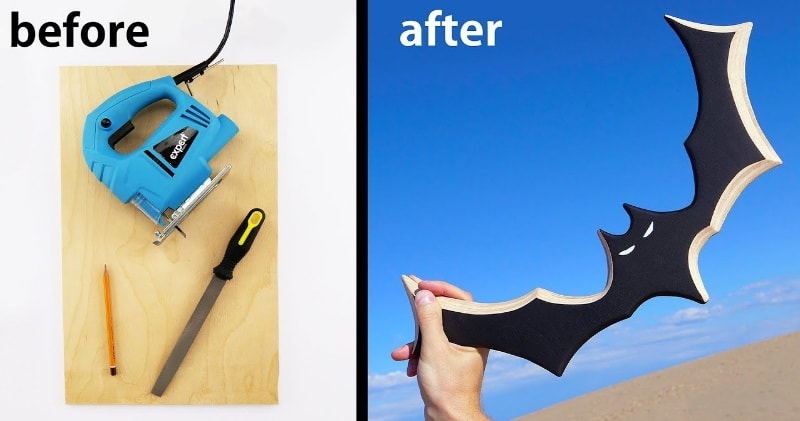 source/image: The Q
A batarang is a roughly bat-shaped throwing weapon used by the DC Comics superhero Batman. The name is a portmanteau of bat and boomerang, and was originally spelled baterang.
There have been many fan-made batarangs throughout Batman history, but The Q's has the advantage of really working. This is a fun and very easy project.
Advertisement
It is the Batarang from Batman. And all you need is a sheet of foamboard or cardboard. If you have the materials you can do this project in one hour.