This DIY tutorial from "The Wrench" youtube channel, shows you how to build the "Ultra Bright 100w LED Light", a portable and powerful 100w LED light, the housing can be in defferent shapes.The important thing is the LED chip is cooled.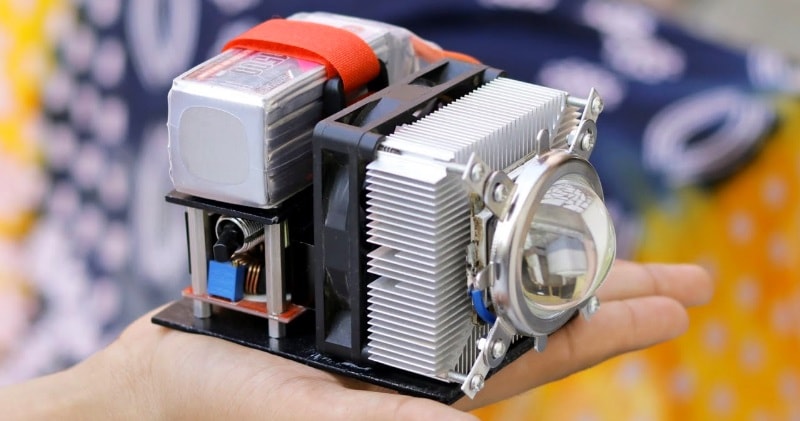 source/image: The Wrench
In this video im going to show you how to make a 100w ultra bright torch or flashlight. It is very bright and useful for many purpose. i power up it with a lipo battery but you can also use a 12v 5a dc adaptor.
Things you will need for making this diy amazing light:OLD CPU FAN – I Got it from a Computer Repair Shop,44mm LENS,100w LED,STEP UP CONVERTER,XT60 CONNECTOR.
Advertisement
The main issue when dealing with these large LED modules is heat.. There's a piece of equipment you might have sitting around that does just that: the lowly CPU cooler.This unit is completely portable, ready to take camping.