In this video we have a Harley Davidson engine that works with water coupled to an electric generator so that we can get free energy. Here we have a free energy generator that works with water although it is actually a Hydrogen engine extracted from water.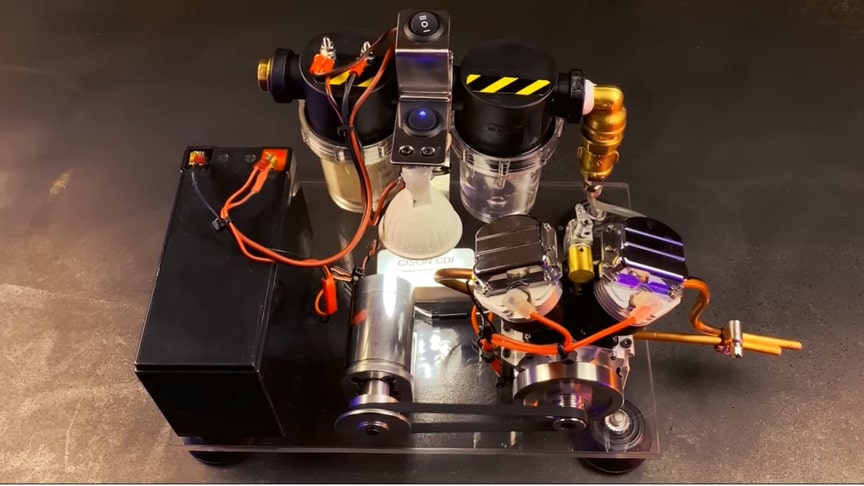 When the engine starts, the electric generator is capable of charging the battery and can even power a 12v lamp. We hope you like this video and share it so that this technology is not hidden.
This engine is an amazing mechanical part. The Harley Davidson V2 engine is a wonderful miniature replica. The sound is so incredible you'll think you have a Harley Davidson in your house.
Advertisement
The model engine on this project is CISON FG-VT9 9cc V-Type 2 Cylinder 4 Stroke Air-Cooling Gasoline Engine, the electric generator is Qianson DC 775 Motor 12V-36V 24V 3500-9000RPM 775.