This is a brilliant DIY hack for creating an off-grid water heater with just a simple handmade rocket stove, water barrel, and copper pipes! No pump! No propane!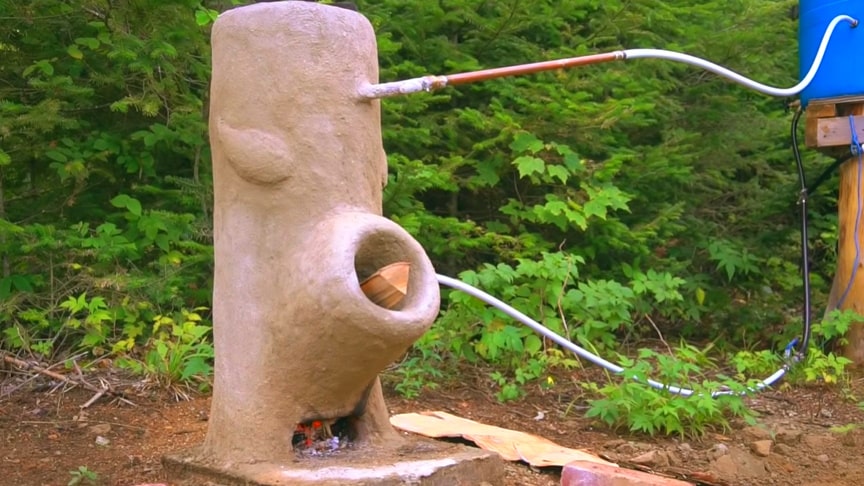 It was built by a couple of incredible people we met last summer, Sebastien and Isabelle. They're passionate about reconnecting with the earth and finding sustainable ways to live. One of their hobbies is experimenting with rocket stoves and making them function as a cooktop, a heat source, and sometimes even as a hot water heater.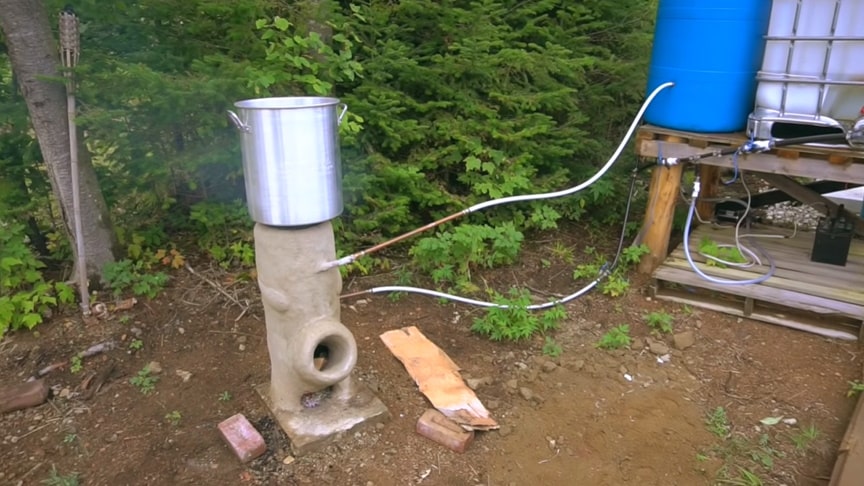 A rocket stove is a simple stove with 3 openings: the one at the bottom for building your fire, the middle one is to feed wood to the fire, and the one at the top is a chimney. By winding copper pipes inside the cob walls of the chimney, water in the pipes is heated up and circulated from the water barrel, around the rocket stove, and back into the barrel by a process called: thermosiphon.
Advertisement
According to Wikipedia, a thermo syphon "is a method of passive heat exchange, based on natural convection, which circulates a fluid without the necessity of a mechanical pump."Our minds were blown when we learned about this passive heat exchange that didn't require electricity or propane!
This is their first prototype and they're hoping to refine the system this year. Now that they know it works, they're hoping to use an insulated hot water tank that will keep the water warm for longer (and avoid using a plastic barrel to heat water). This will eventually be an outdoor shower for them.