After losing his beloved dog during the pandemic, Josh was ready for a serious lifestyle change. One day while watching a TikTok, Josh discovered vanlife & shortly after decided to sell his house & buy a van. He has been on the road for over a year & throughout his travels became ingrained in a nomad community called Kift.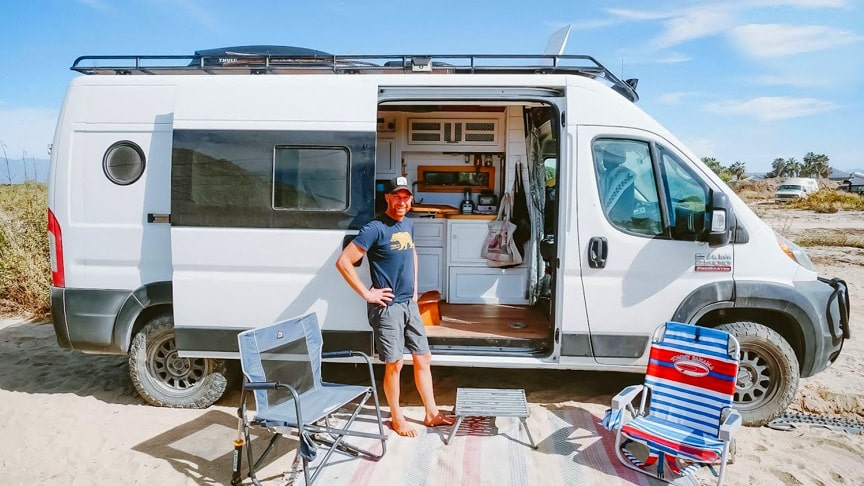 He now travels full time with the Kift crew, discovering beautiful places while creating meaningful friendships on the road.Although Josh did not build out this van himself, he was able to work hand in hand with his builder to make sure his rig turned out the exact way he envisioned it.Watch the video from Tiny Home Tours:
His rig features a beautiful kitchen with abundant cabinetry, overhead storage, a swivel table, & a small bench seat. In addition to the kitchen, his rig features a fixed bed that faces the passenger door so he can take in all the views as he relaxes.
Advertisement
Josh's van is also equipped with 700 amp hours of lithium batteries which allows him to run an AC unit & his toaster oven, making his home on wheels stocked with everything he could ever need.