How to make a Spiral Fidget Spinner out of Gallium Liquid metal.You will learn how to make a Spiral Gallium liquid metal mirror fidget spinner that melts in your hand!!! I used a Plasticine mold to cast a home made fidget spinner toy.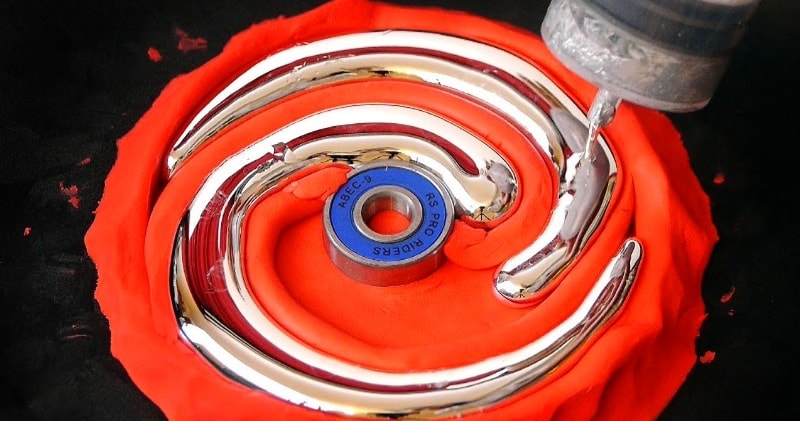 This is a fidget toy like many others, but this one is designed as a spiral hypnotic version.There are a couple of different ways to make a fidget spinner, like cutting out cardboard or using old recycled lighters. But this one is uniqe,DaveHax Shows us how to make a gallium fidget spinner.
Have you ever seen fidget spinners made out of gallium? In this video DaveHax makes an incredible gallium edc hand spinner that spins and melts and actually is just like a real handspinner! Fun home made project to try, use a Plasticine mold to cast your own fidget spinner.
Advertisement
The spinner works like a regular spinner and even melts in the palm of my hand!Point a camera at the results and that fun science experiment suddenly feels like you've discovered a distant alien world bubbling to life out of the fabric of the cosmos.