Door handles can be found on all types of doors including exterior doors of residential and commercial buildings, internal doors, cupboard doors and vehicle doors. There are many designs of door handle, depending on the appropriate use.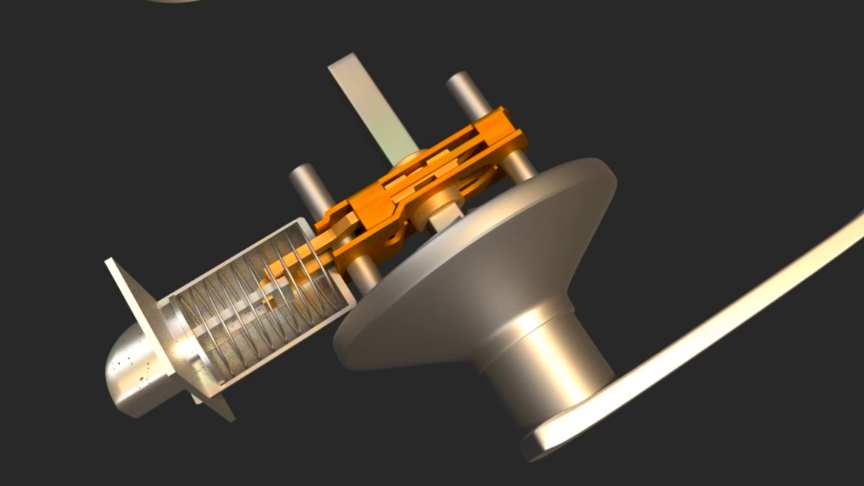 source/image(PrtSc): Jared Owen
This video goes over the inside of a door handle that you would use in your house. Specific details will vary for different door handles. Parts covered in this video: handle, rosette, latch, latch assembly, and locking mechanism. The locking mechanism was simplified a lot. If you were to take a real one part you would find a lot more intricate parts.
The most common type of door handle is the Lever latch.The door handle has only a lever handle or knob which operates this latch. Pushing the handle down rotates the spindle, operating the tubular latch mechanism inside the door, allowing it to be opened.This type of door handle is used on interior doors that do not require to be locked. The lever latch handle is easy to install and use, and is available in a variety of styles and finishes.
Advertisement
The doorknob has a spindle running through it that sits just above a cylinder, to which the spindle is connected. Pushing the lever or turning the knob pulls the cylinder in the direction of the turn. The end of the cylinder is the "latch bolt" (more simply known as the "latch"), which protrudes into a space carved out of the door frame, and which prevents the door from being opened if the knob is not turned. A spring or similar mechanism causes the latch to return to its protruding state whenever the knob is not being tur