Dot Technology Corp. is proud to release DOT Power PlatformTM, the future of agriculture. DOT will ensure maximum efficiency, accuracy, and success for farmers.The DOT Power Platform is a barebones chassis, with four wheels and a mounted box on one side that houses everything it needs to operate.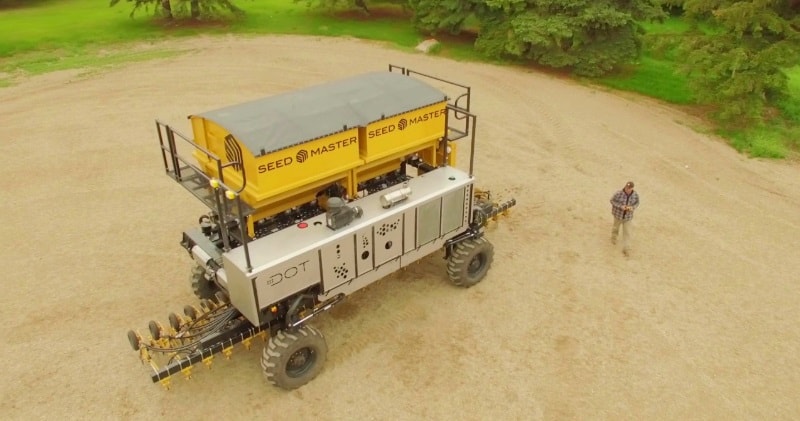 source/image(PrtSc): Dot SeeDotRun
That includes a 163-horsepower Cummins 4.5-liter turbocharged diesel engine and a 285-liter fuel tank, as well as all the necessary sensors and computer systems that allow it to operate all by its lonesome. To implement further fuel savings, the engine doesn't directly send power to the wheels.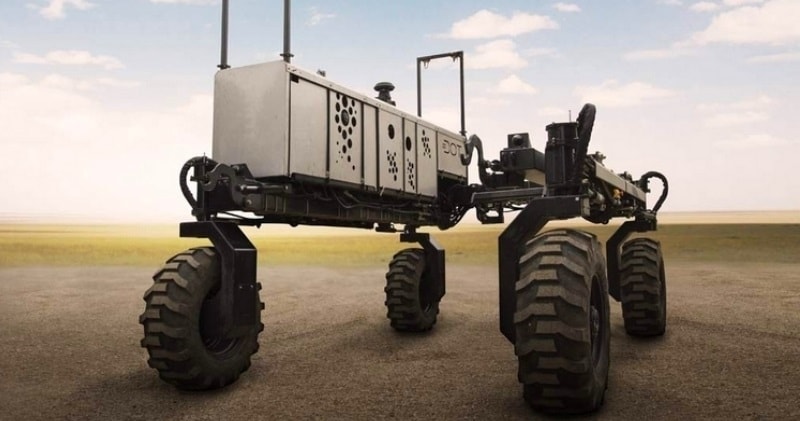 source/image(PrtSc): Dot SeeDotRun
Instead, it drives four hydrostatic pumps, each of which then transfers the power to a hydraulic motor installed in each wheel. According to the outfit, this setup allows the vehicle to run at max speeds of just 12 mph, which may sound awfully slow, but could actually be perfect for carrying out various farming tasks.
Advertisement
The same engine, by the way, also powers a fifth hydrostatic pump, which can be attached to whatever implement you need to use for operation. Whether it's a seeder, a sprayer, or some other farming tool that requires power, hooking it up to the pump should enable operation without any hassles./coolthings
According to the outfit, they've identified over 100 farm implements that can be integrated with DOT, although, for now, the only ones they have on the operational prototype units are a 30-foot air seeder, a 60-foot sprayer with a 1,000-gallon tank, a 41-foot land roller, and a 500 bushel grain cart.