This is a fully restored 1965 Porsche 356C, the final year of the 356. A father/son project, it features a punched-out 1780cc engine, mild outlaw body work, and a rally-inspired interior with fresh hides and rare vintage Tag Heuer rally clocks.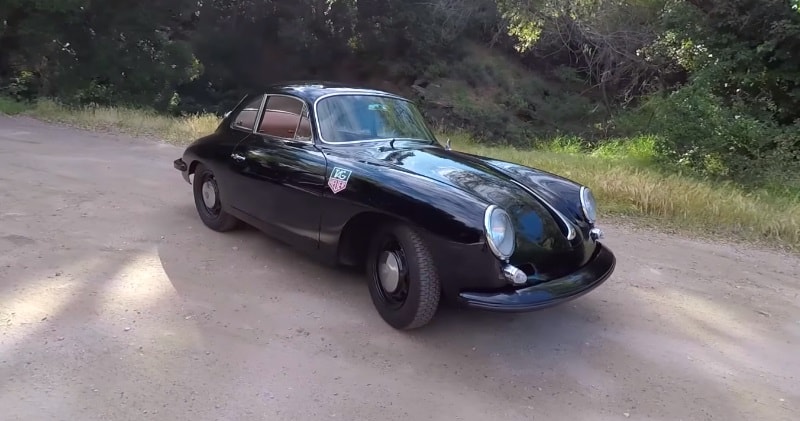 image credit: TheSmokingTire
Though it's incredibly slow, Matt's first drive ever in a 356 reveals that you can easily feel Porsche's entire lineage and where the modern 911 came from when driving one of these old classics.
image credit: TheSmokingTire
Porsche only introduced the 356C when the 911 was just about to hit the market in 1964, upgrading the old model with such extras as unassisted disc brakes all around, as well as an option of the most powerful pushrod engine Porsche had ever produced, the 95 hp "SC."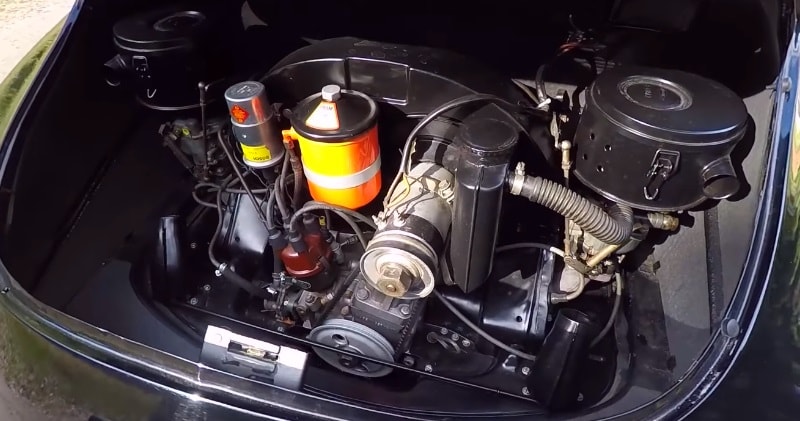 image credit: TheSmokingTire
The 356 is a lightweight and nimble-handling, rear-engine, rear-wheel drive, two-door, sports car available in hardtop coupé and open configurations.
Advertisement
Engineering innovations continued during the years of manufacture, contributing to its motorsports success and popularity.
Production started in 1948 at Gmünd, Austria, where approximately 50 cars were built. In 1950 the factory relocated to Zuffenhausen, Germany, and general production of the 356 continued until April 1965, well after the replacement model 911 made its autumn 1963 debut. Of the 76,000 originally produced, approximately half survive.