"In this video, we take a tour of the colourful and inspiring bubble shelters at the Canopée Lit eco-resort in Sacré Coeur, Québec. The bubbles are inflated with a fan system and are designed with a separate vestibule so that you can get in and out without deflating the structure."via: Exploring Alternatives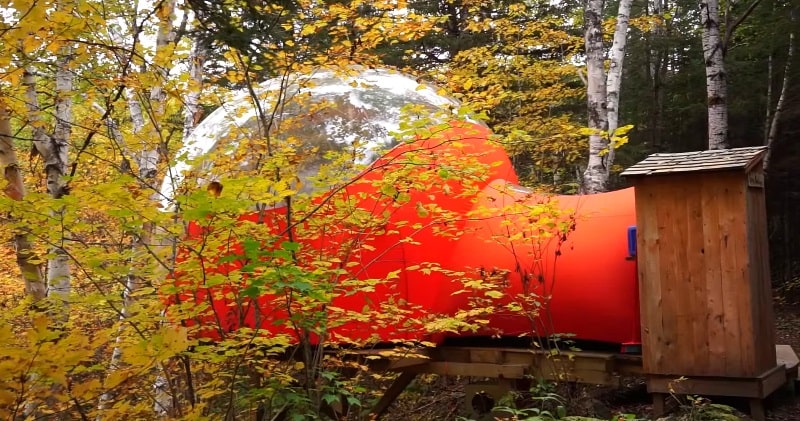 source/image: Exploring Alternatives
The bubbles are placed on elevated wooden platforms to create the impression that you're in a treehouse. During the day, the clear domes offer panoramic views of the forest and wildlife, and at night, a view of the moon and stars.
This might not be a good long-term tiny house / housing solution but it's a very unique type of accommodation that we haven't seen anywhere else.
Advertisement
Each bubble has it's own dry toilet-style outhouse, a sink, and water jug for washing your hands. The main cabin, a 15 minute trail walk away, has wifi, board games, a patio and a cafe that serves breakfast, brunch, lunch and more!