Can off-grid, anywhere-living appeal the masses? The Ecocapsule mobile dwelling gathers solar/wind energy, harvests/filters water. It shelters up to 2 comfortably and includes all essentials: kitchen, toilet, shower, folding bed, storage.Sona Pohlova and Tomáš Žáček created the original design in 2014 for a client with a ranch who didn't have the infrastructure for guest housing.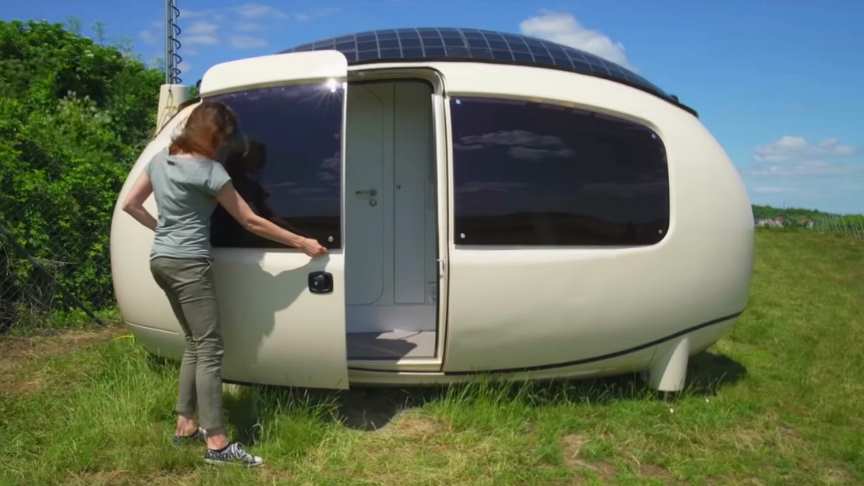 source/image(PrtSc): Kirsten Dirksen
They didn't win the contract but were published worldwide and received requests from people to buy it. They spent 5 years turning their plans into a prototype.Today they are selling their EcoCapsule – complete with shower and toilet, sleeping area for two, and kitchenette – to anyone looking to "stay in nature for a long time./Kirsten Dirksen
For example, scientists, photographers, rangers or extreme tourists" or someone interested in installing one on a city rooftop. The pods are highly mobile: they can easily be pulled by a pickup truck or even airlifted by helicopter (for those rooftop needs).
Advertisement
The units capture sun energy (PV) as well as their own rainwater (and grey and blackwater). There's even an app-controlled smart-home system and sensors that help you monitor your energy and water use./via/read more: Kirsten Dirksen