The Velove Armadillo is a high capacity cargo bike that is narrow, agile and fast enough to be used on bike lanes, with great ergonomics and that is a pleasure to ride. Useful features for city logistics such as silky smooth suspension, 1 m3 safe box with container system and semi-trailer. Designed to endure everyday, heavy-duty use.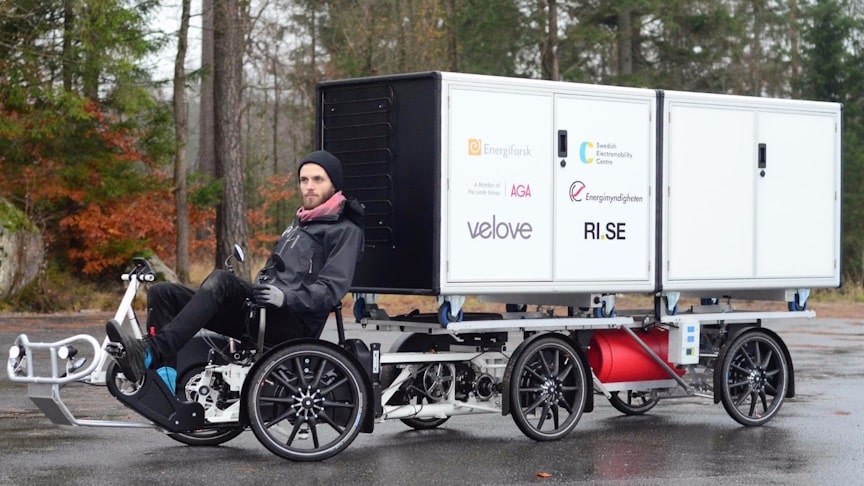 source.image: VeloveBikes
In co-operation with RISE we assembled a prototype fuel cell power supply for the Velove Armadillo cargo bike with semi-trailer. It was tested on track and the range was verified, with cargo.
The fuel cell option for the Velove Armadillo is not yet commercially available. If we have customers that are interested in fuel cell technology, we might take the next step in development. The Velove Armadillo is a pedal-assist cargo vehicle that can replace traditional cargo vans for transporting smaller loads across short distances.
Advertisement
The rider sits in a comfortable, quick­ly adjustable seat, and in a position that does not lead to pain or numbness in the bottom, back, neck or hand, even if riding for long periods. The seat, in combination with the bike's advanced suspension, makes for one of the most comfortable cycling experiences.Double wishbone suspension on all wheels ensures a safe and comfortable ride on uneven surfaces both for riders and cargo.