The tire-tracks format for snow melting systems greatly reduces operating cost and energy consumption. Plus, the system only needs to run when it's snowing.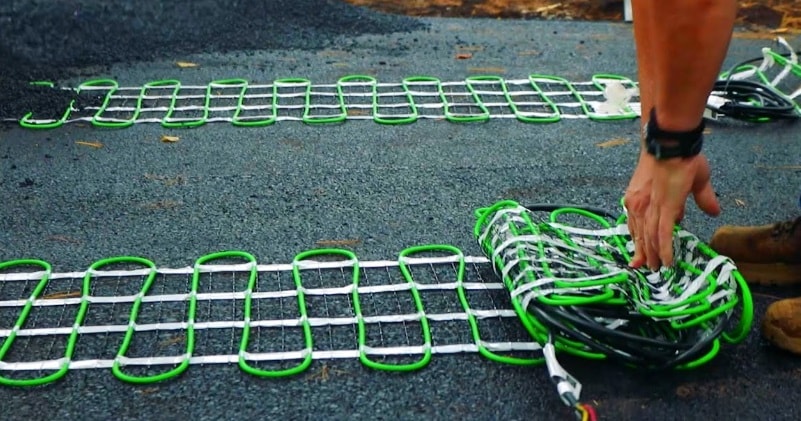 source/image: WarmlyYours
Snowy winters can be a pain, especially when you have to shovel and salt your driveway, patio, walkway, or stairs all season long. But with our snow melting solutions, you can stay comfortable inside and let the pavement do the work for you.
WarmlyYours offer a selection of snow melting systems that heat driveways, patios, walkways, or stairs and can be installed in asphalt, concrete, or under pavers in mortar.
Advertisement
Available in a wide range of voltages including 120 and 240 for most residential applications.A complete snow melting system will typically include at least the heating elements (snow melting mats or cables) and a control (like the Advanced or Premium snow melting controls), but may also require additional components like a relay panel or an identification plaque.