This animation explains the basic principle of wet sump lubrication. This type of lubrication is often used in passenger cars.Within piston engines, a wet sump is part of a lubrication system whereby the crankcase sump is used as an integral oil reservoir.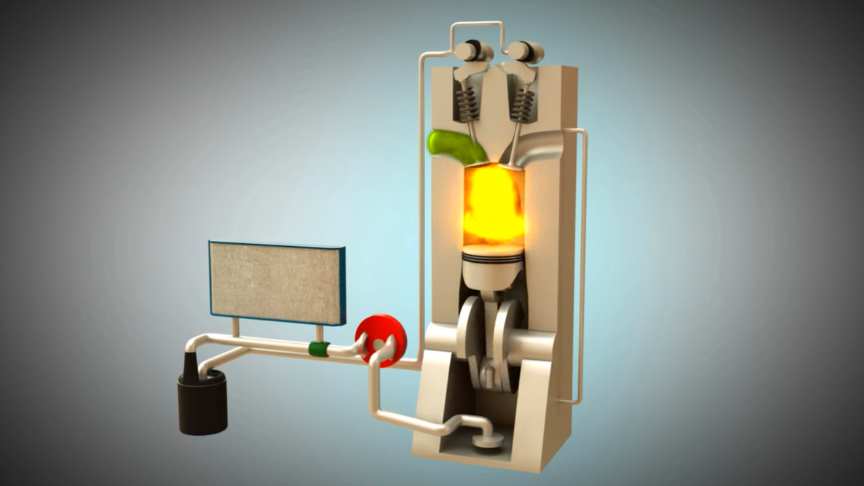 source/image: Thomas Schwenke
An alternative system is the dry sump, whereby oil is pumped from a shallow sump into an external reservoir.Piston engines are lubricated by oil which is pumped into various bearings, and thereafter allowed to drain to the base of the engine under gravity.
In most production automobiles and motorcycles, which use a wet sump system, the oil is collected in a 3 to 10 litres 0.66 to 2.20 imp gal; 0.79 to 2.64 US gal capacity pan at the base of the engine.
Advertisement
Known as the sump or oil pan, where it is pumped back up to the bearings by the oil pump, internal to the engine.A wet sump offers the advantage of a simple design, using a single pump and no external reservoir.via: wikipedia