The world's first clinically tested, medically certified, and FDA registered 3D-printed bionic arm. Grab, pinch, high-five, fist bump, thumbs-up. Welcome to the future, where disabilities are superpowers.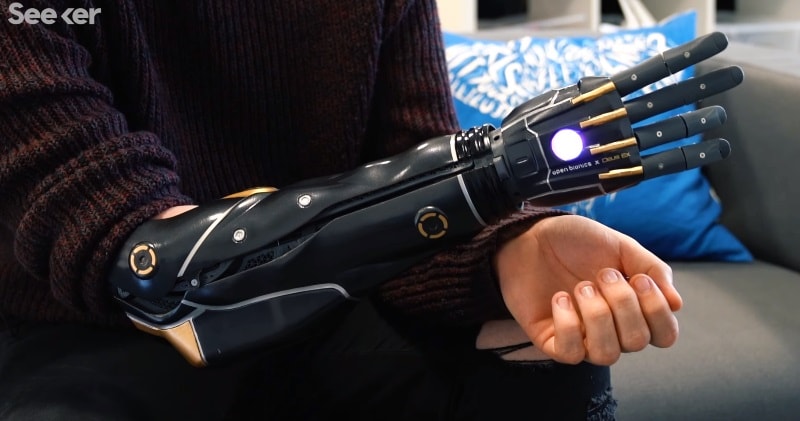 source: openbionics /image: Seeker
The new lightweight design by Open Bionics uses a 3D printer to create the hand in four separate parts, custom-built to fit the patient using scans of their body.Sensors attached to the skin detect the user's muscle movements, which can be used to control the hand and open and close the fingers.
Each Hero Arm is custom-built. It's comfortable, adjustable and breathable too, which means it's easy to take on and off while providing you with the best possible fit.
Advertisement
Even though the Hero Arm is powered by space grade motors, advanced software and long-lasting batteries, it is lightweight and super sleek. The Hero Arm feels like part of you. And it's strong too, able to lift up to 8 kilograms.