If you're ever in Japan, consider a trip to Chineskikan, located two hours outside Tokyo in the city of Chichibu. The peculiar museum is the only one of its kind, dedicated entirely to rocks that look like human faces.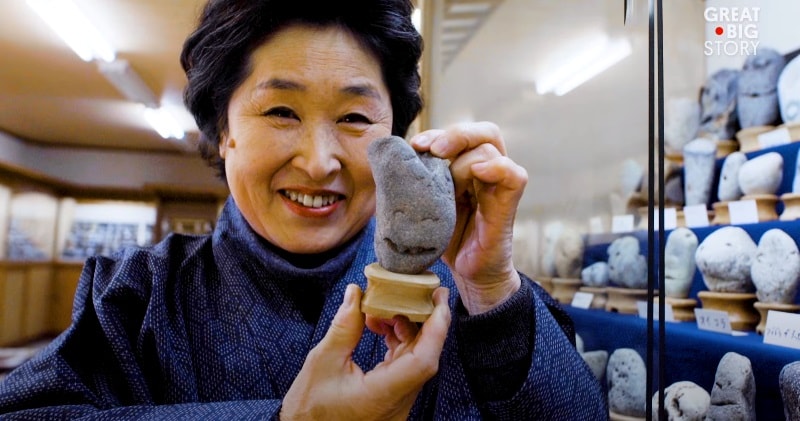 image/text credit: Great Big Story 
Owned and operated by Yoshiko Hayama, Chineskikan is home to some of the most spectacular stones nature has to offer, with rocks that resemble everyone from Elvis Presley to E.T.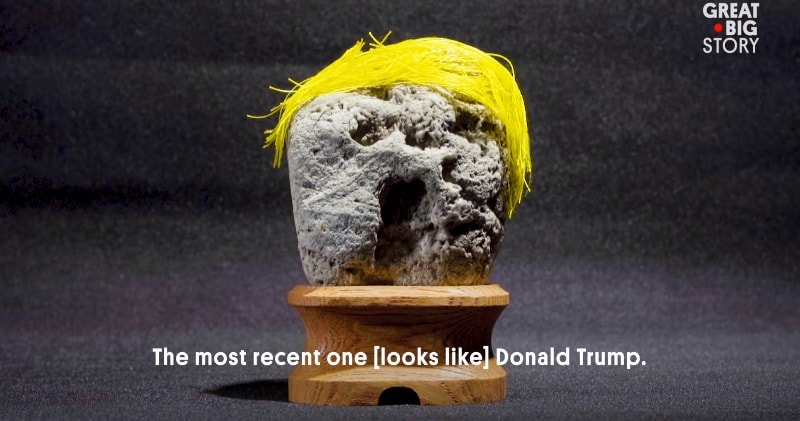 image/text credit: Great Big Story 
Following in her father's footsteps, Hayama is preserving the legacy of "jinmenseki," continuing the search for rocks that resemble human faces.
Advertisement
There are currently so many rocks on display that some don't even have names. So the owner occasionally invites visitors to name the rocks.The museum's founder, who passed away in 2010, collected rocks for over fifty years.
Initially, he was drawn to rare rocks, but that evolved into collecting, well, strange rocks—especially unaltered rocks that naturally resemble celebrities, religious figures, movie characters, and more.