Whether you're frustrated by hours of clean up, slowed by worn-out crews, or worried about flat profit, you understand that with the right tools and processes, your roofing business will break through to the next level. We've been there. That's what inspired us to design the Equipter RB4000.The Equipter RB4000 has revolutionized debris management with It's self-propelled feature and hydraulic lift.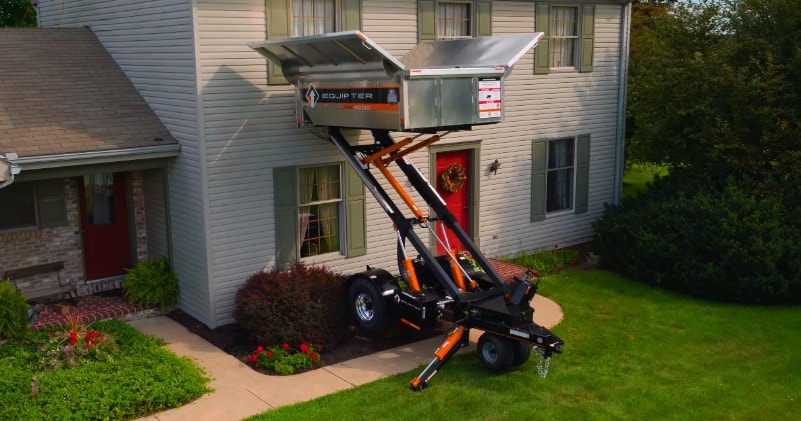 The RB4000 runs on a 13-horsepower Honda engine that takes it virtually anywhere on a jobsite. With a tight turning radius to navigate difficult spots and evenly distributed weight, it reduces the risk of property damage—and it won't leave ruts in customers' lawns.
The RB4000's 12-foot lift does the heavy lifting for you. Whether you're raising heavy tools to the roof or lowering two tons of shingles to the ground, this roofing equipment improves your efficiency and maintains a much cleaner jobsite.
Advertisement
Lower the risk of property damage with its 4-foot roll-back feature, which allows you to position the container up and over customers' flower beds, bushes, and other exterior features.When the nearly 4,000-lb capacity container is full, position the RB4000 lift next to a trailer, truck, or dumpster under 12-feet high. Then simply raise the container and unload it using the hydraulic tailgate.