Advertisement
A breaking through vehicle with Electric-powered Mobility Platform that creates a new category in all terrain riding , allows the user complete control with minimum training and offering unmatched feeling and experience.The simple and unique design allows easy ongoing maintenance. The raider can be used for varies applications such as – military, para military, hls and rescue, hunting, agriculture, extreme, fun etc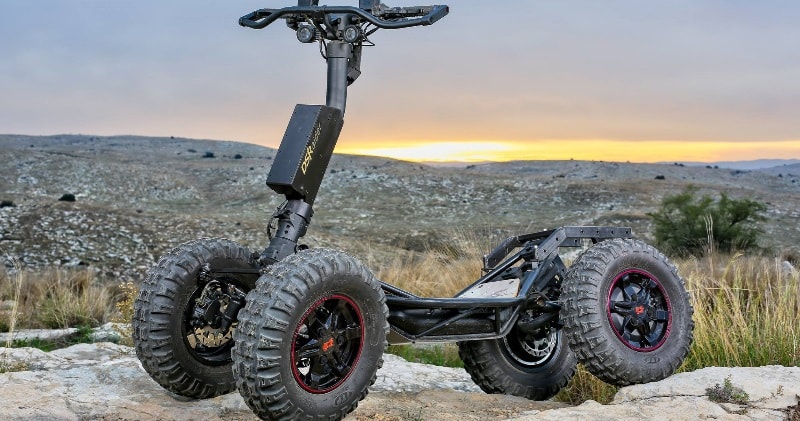 The EZRaider is a 4×4 vehicle equipped with 4 high torque 1,200 W electric hub motors and a 60V, 1.7 kWh battery, controlled by a thumb throttle, giving the user a precise control over power-to-wheel, and can reach speeds of up to 70 km/h.
A unique patented suspension and steering systems enables the EZRaider to "surf" through hard terrain with maximum stability and safety to the user. The EZRaider is designed with an extremely low center of gravity while maintaining a high ground clearance.
Advertisement
The vehicle can also be folded, allowing it to be stowed in tighter spaces for storage or travel.The powerful performance and silent operation of the ATVs has found favor in both the outdoor adventure communities and for military and law enforcement use.