The "Tiny House of Zen" is completely off-grid and has all of the energy needed to keep things cool, even in the California desert during summer.Open the French doors and lookout at the landscape in front of you.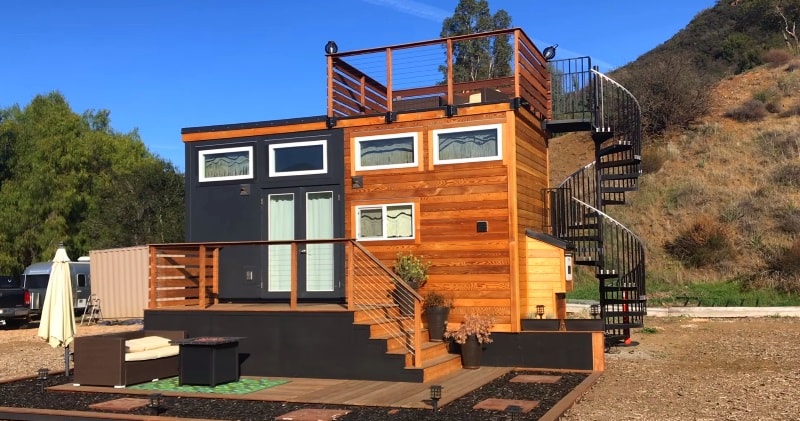 source/image: Tiny House Listings
Or better yet, chill on either the ground level or rooftop deck in this amazing tiny house. To boot, it's currently for sale! See the link below to get more details.
With a full-length queen bed, hickory flooring, and a unique Pink Himalayan sea salt wall this Tiny is a showpiece, a little jewelry box of a home.
Advertisement
Tiny is built to be entirely off-grid, with a powerful solar energy set-up, a composting toilet, and grey-water hookup.This Tiny is a sanctuary, a place for peace and togetherness. It's truly a gem!