The Reiff's live and travel full time in this gorgeous DIY raised roof school bus conversion. The bus provides ample room for this family on the road with a huge amount of upper storage.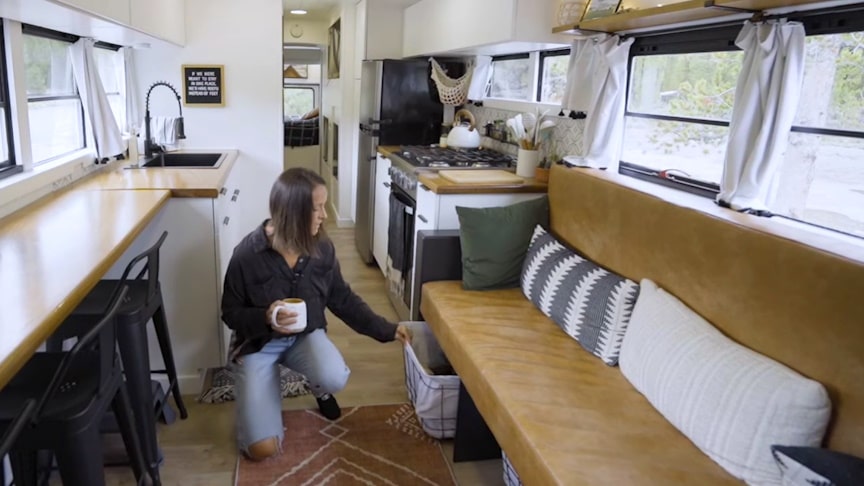 source.image: Tiny Home Tours
Another great design choice is their kitchen. Feeding a family of 5 requires a functional kitchen and the Reiff's really knocked the design out!
The bus provided an opportunity for the Reiff's to explore the outdoors and pursue their passions. When they noticed others living and traveling on the road via social media, they developed the mentally of making this lifestyle happen, no matter what.
Advertisement
This DIY build features 6 Battle Born batteries, 2000 watts of solar, 100 gallons of fresh water, 3 bunk beds, and many other awesome features.My favorite design idea was the storage under the bunk beds. How about yourself?