In an effort to return to a more simple way of living, with reduced overheads and more time together in nature, this adventurous family gave up their city apartment, built a beautiful off-the-grid tiny house and moved to the remote Australian wilderness where they could live free and wild.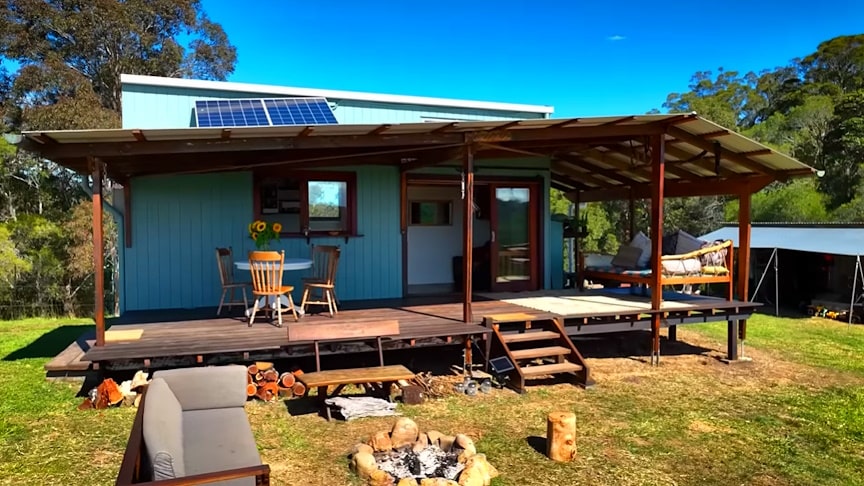 source.image: Living Big In A Tiny House
Situated in a hard to access corner of a large working farm and with a spectacular wilderness backdrop, this DIY, off-the-grid tiny home is a sight to behold.
Inside, the home is well designed, with clever storage features and the ability to comfortably meet the young family's needs.
Advertisement
This is a home designed around nature and access to the land, so to compliment the tiny house a huge awning has been erected providing great outdoor living space. Steve and Di have constructed a fantastic home for their family to re-wild.