This video shows 3 different doors tested under the same conditions. Door A – incorrectly glazed : Door B – correctly glazed and installed : Door C – ordinary letter plate and no intumescent seals.When installing/maintaining fire doors you MUST use 3rd-party certificated doors, frames, seals and ironmongery which are appropriate for the door leaf.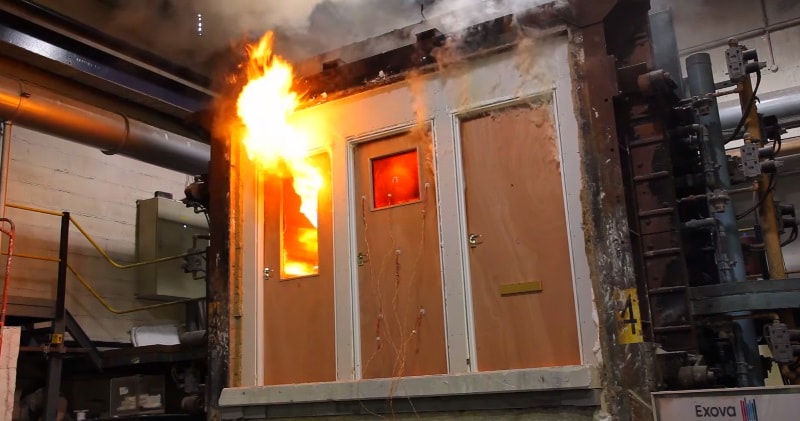 source/image: British Woodworking.F.
Wrongly glazed fire doors, doors with no intumescent seals, and non-fire rated letter plates can cause catastrophic results as our latest video shows.We put three FD30 (1/2 hour) fire doors to the test, simulating some of the installation and maintenance errors we often see during fire door inspections, or based on questions we are often asked./bwfcertifire
The left hand door 'A' was incorrectly glazed using safety glass, with no certificated intumescent glazing system. Intumescent smoke seals around the doorframe were pieced together instead of using a continuous length on each side and across the top.
Advertisement
The right-hand door 'C' was installed with no intumescent smoke seals and had an ordinary letterplate fitted to it – simulating a front entrance door in blocks of flats.The central door 'B' was correctly glazed and installed.Watch our film above to see how long each door endured the test – and see what happens when you get it wrong!