This is the Travan (I just made the spelling as there is actually no English spelling) It was made from the Korean spelling for Truck and Caravan (travel trailer)..Travan. Normally you would pull the travel trailer with a truck, but in this case, the travel trailer has been incorporated into the truck to make this hybrid mortorhome.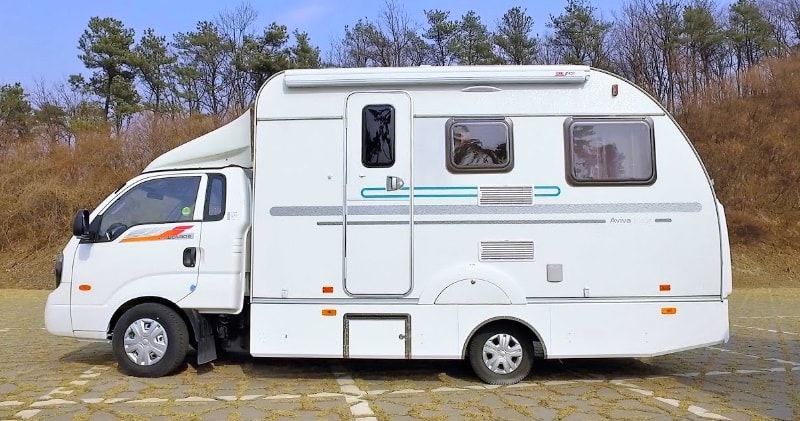 source/image: CampingCarJoa
This type of hybrid motorhome has been made in the past.. but as DIY projects. This is the first every hybrid of this kind to be produced by a manufacturer as far as we know.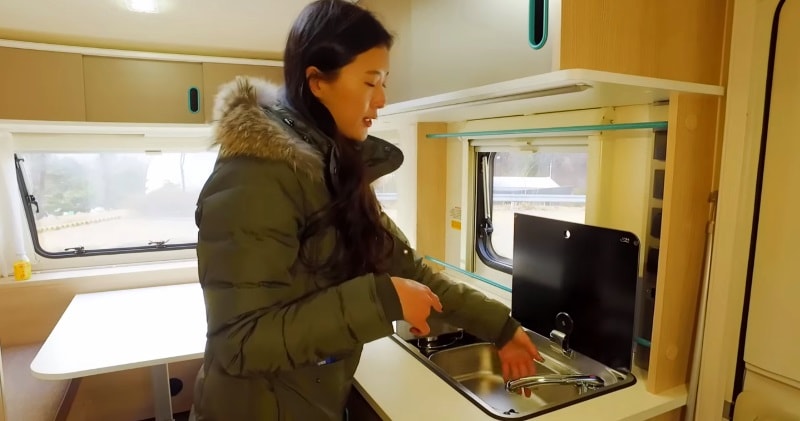 source/image: CampingCarJoa
Why build something like this? Well, it's very difficult to buy imported motorhomes here in Korea. Either it's not possible, as is the case with European motorhomes as they are banned due to emmission regulations.
Advertisement
Or they are very expensive as is the case with US made motorhomes. Also, there is the matter of warranty issues with imported campers.
The Travan solved these problems by importing a European caravan (which is allowed) and putting it on a Korean truck. The Bongo III truck is still covered by Kia's warranty. And the caravan is covered under the dealer's warranty. And the price is about one third.
Manufacturer: Family Caravan
Base Truck: Kia Bongo III
Base Travel Trailer: Adria Aviva
Model: Travan
Passengers: 3
Sleeps: 3