Visitors to New Holland's Dutch legendary days event last weekend enjoyed watching a T5.85 drive into the water.Shod with Mitas tyres (710/65R30 front/1250/50R32 rear), even though the wider boots increased the weight of the tractor to around the 5.0t mark, the T5 had no trouble at all staying afloat and complete a circuit in the murky water.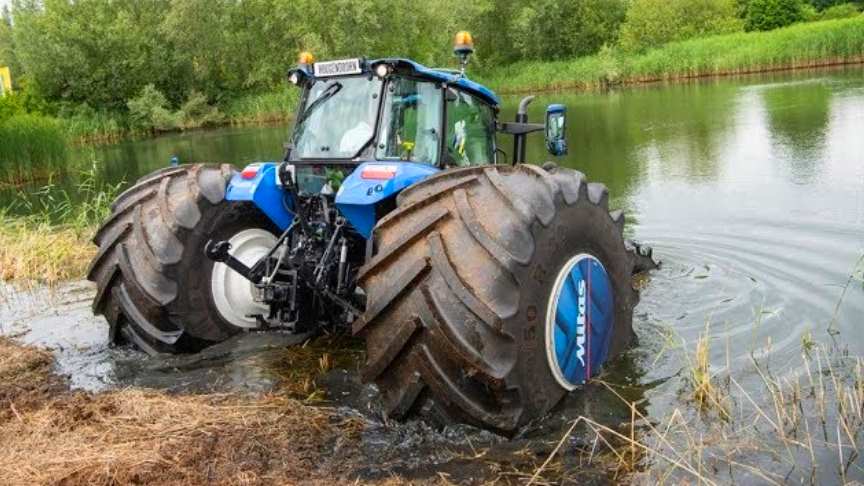 source/image: Trekkerweb.nl
The tractor was supplied by Dutch New Holland dealer Hoogendoorn, which fit the tyres and moved the battery to a higher and drier position. They were not sure how deep the tractor would sit in the water, so a breather hose was added to the diesel tank filler cap.
Otherwise, there were no other modifications, but it was a nail biting time for all concerned when the tractor first drove into the water. They need not have worried because the bottom of the cab sat about 20cm above the water line.
Advertisement
Main drawbacks of the wider boots included increasing the width of the tractor to 4.5m. Also, the 2.0m height of the rear ones severely restricted the opening of the cab door, while the front ones greatly reduced the steering angle.