Advertisement
This project forms part of Thames Water's ambitious bid to self-generate a third of its own energy by 2020.Drawing on the experience from its in-house team of engineers,planners and project managers, Lightsource managed the deployment of more than 23,000 floats and 177 anchors, which provides the floating platform for the solar farm.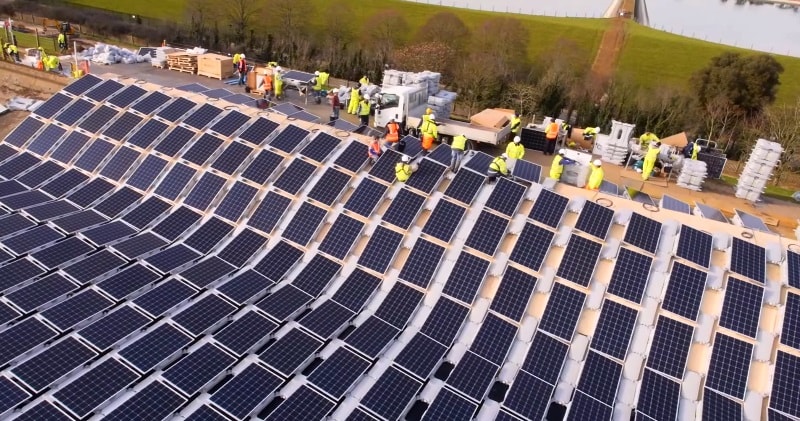 source/image: Lightsource BP
The PV development consists of 23,046 individual solar panels, each fixed to a float and then together to form a floating pontoon. The solar panels were then towed to the middle of the reservoir, where the depth extends to around 18m, and fixed in place using 177 anchors weighing over a tonne each.
In total, the solar panels cover approximately 10% of the reservoir's surface area which is approximately 57,500 square metres in size.
Advertisement
The development has a capacity of 6.3MW, which is enough to power 1,700 homes at peak operating capacity. This equate to saving 2,950 tonnes of carbon emissions every year or taking 469 cars off the road.