FLXdrive is Wabtec's newest development a battery electric freight locomotive.  Leveraging decades of application expertise, coupled with industry leading performance optimization, the hybrid consist that is being demonstrated has the capability of saving fuel and reducing emissions.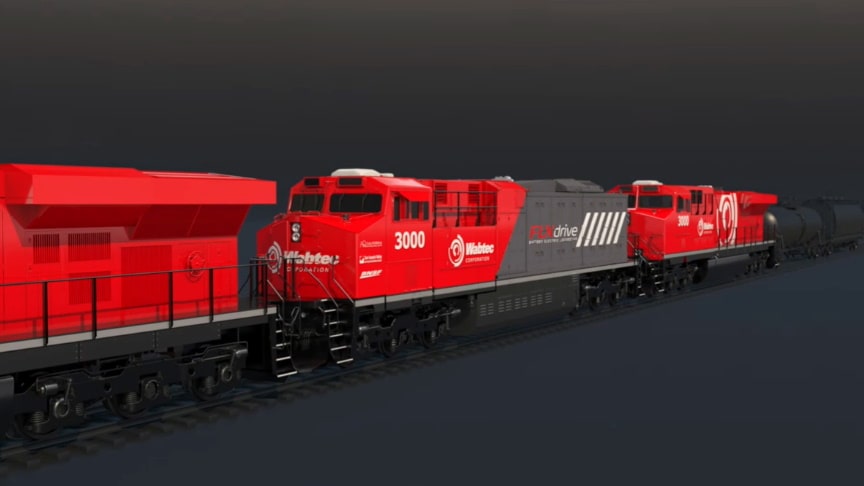 source/image: Wabtec Corporation
A freight train powered by 18,000 lithium-ion battery cells.The FLXdrive weighs 430,000 pounds, or 215 tons, and uses 18,000 lithium-ion battery cells. The battery locomotive gets charged at the rail yard and recharged during the trip through regenerative braking.
The battery-powered locomotive creates a three-unit hybrid consist that is expected to improve fuel efficiency of the diesel electric locomotives by at least 10%. The prototype locomotive delivered 22.5 tons of energy capacity 2.4 MWh,as a result, the FLX prototype could reach speeds around 75 mph, and travel 350 miles.
Advertisement
When running on the mainline, both the battery-electric and diesel locomotives power the train. The new train was developed as part of a collaboration between Wabtec and Carnegie Mellon University in order to help give rail an added boost, though it is already at an advantage when compared to road and air transport./wabteccorp