FlyKart is a personal electric VTOL (Vertical Take-Off and Landing) recreational flying GoKart. Prototype One was designed and built to be a proof of concept technology demonstrator, developed in partnership between Electro.Aero, TrekAero and Sci.Aero.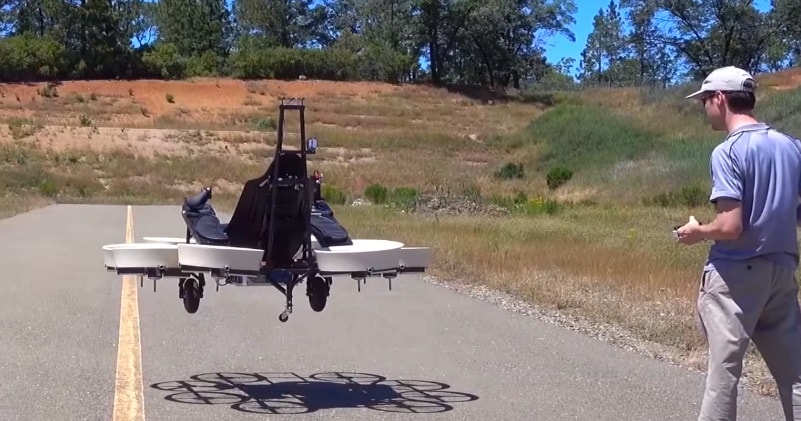 source/image: Joshua Portlock
FlyKart is a single-seat, open-cockpit, 8-rotor, ducted fan, electrically-powered, VTOL aircraft. It comes with redundant propulsion system for safety. This is pretty much an octocopter with a seat for the pilot. This video show a prototype of it in action:
Width: 2 m, Length: 1.95 m, Height: 1.2 m, Max Speed: 102 km/h, Cruise Speed: 83 km/h, Cruise Endurance: 30+ mins, Battery Pack: 9.6 kWh, Safety Features: Redundant propulsion/battery/auto-pilot, screened propellers, 4-point safety harness.
Advertisement
This vehicle should be safely operated in both crowded cities or rural areas, it should be lightweight and maneuverable enough for anyone to move around.