This FN has been restored recently to superb condition. The ignition was converted to an electronic ignition during the restoration.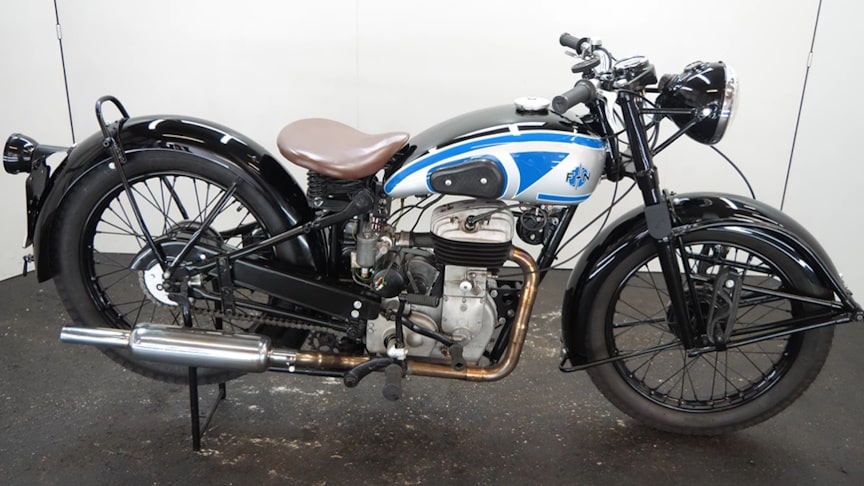 source.image: classic-motorcycle.com
Fabrique Nationale d'Armes de Guerre, S.A., of Herstal, Belgium, had a long history with military organisations as suppliers of arms, notably guns, and only later did they achieve similar renown as manufacturers of military motorcycles.
This example, believed to be the Model 13, which was introduced in 1947, is powered by a 448cc, side-valve engine which developed 11hp and drove through a four-speed, unit construction, foot-change gearbox.
Advertisement
The distinctive rubber band suspension system, which this example features, was retained until 1951 when it was replaced by more conventional telescopic front suspension and trailing rear forks.Displacement: 448cc.Engine type: 4-stroke / sv.Cylinders: 1.Power: 11hp@3.500rpm.Bore/stroke: 84.5 x 80mm.Top speed: 105kmh.Weight: 136kg.