Sadler wants to pave the way for a new mobility system, out of the classic box, widely integrable with other transport systems, fully respect the environment. Sadler is a hubless bike with a unique and innovative design, made from carbon fiber. It's foldable and portable design, measuring only 26" when folded, makes it the world's most compact.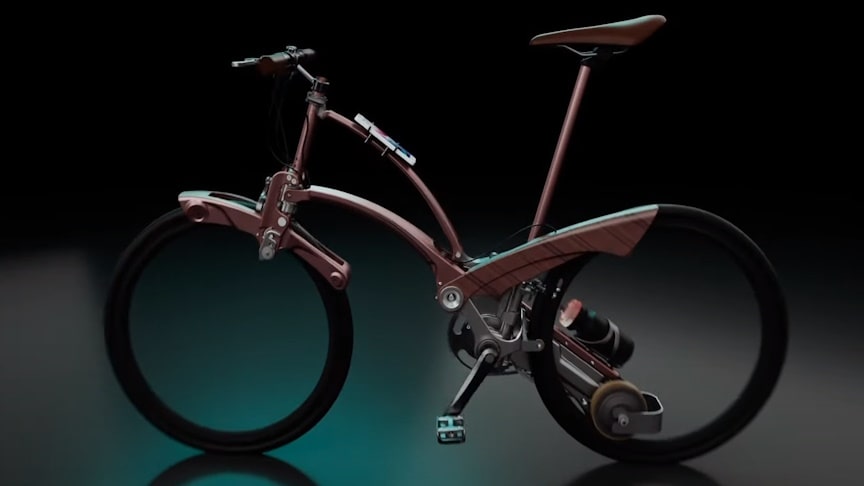 source.image: Sadler Bike
Available in three versions – classic, 3-gear shift and electric motor – Sadler Bike is versatile and light, suitable for street, urban and soft-outdoor environments. 100% Made in Italy, Sadler Bike innovative design combines functionality with exclusive materials.Light and with an ergonomic seat, the Sadler is mostly designed for urban rides. The Classic Sadler weighs 11.5 kg while the e-bike version tips the scale at 14.8 kg. It supports a maximum weight of 120 kg.
Depending on the model you opt for, the two-wheeler may come with real wood profiles, handlebars padded in real leather (just like the bike's seat), carbon fiber fenders, aeronautical alloy wheels, button-activated, 250W brushless electric motor, and 252 Wh Li-ion batteries that weigh 3 lb (1.4 kg) and require around four hours to fully recharge.
Advertisement
Personal style and extreme versatility of use give dynamism to the traditional bike, increasingly requested object, at a time when environmental awareness and desire to marry an eco-sustainable philosophy is growing.