The Ford Bronco Badlands Sasquatch 2-Door Concept reveals Bronco's modularity. This concept is built around one of the Bronco program's customer-use scenarios, in which a comfortable Monday through Friday Bronco is converted for a weekend of extreme off-roading, and then back to stock Badlands spec for the week ahead.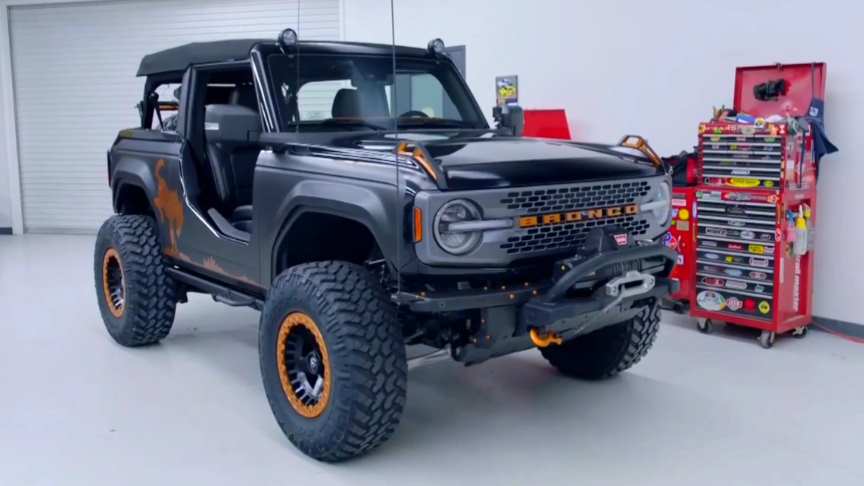 Instead of the potential damage to Bronco's factory-equipped body parts, Bronco brand's Built Wild innovative design process enabled the concept to have swappable front fenders and rear quarters.
Easy to install before a trail ride, and removable, these concept accessory parts are made from robust and impact-ready materials that replace stock painted parts.
Advertisement
And for a throwback cue to the first-generation Bronco U13 Roadster model, the Bronco features a tough stepover replacement panel for maximum thrill and open-air feeling instead of traditional doors. 3D-printed titanium parts strip weight and increase strength.