For parents of young children, in terms of stress, the weekly shop is right up there with getting the kids to bed and meal times. And few moments are more worrying than seeing your child career off at high speed on a supermarket trolley.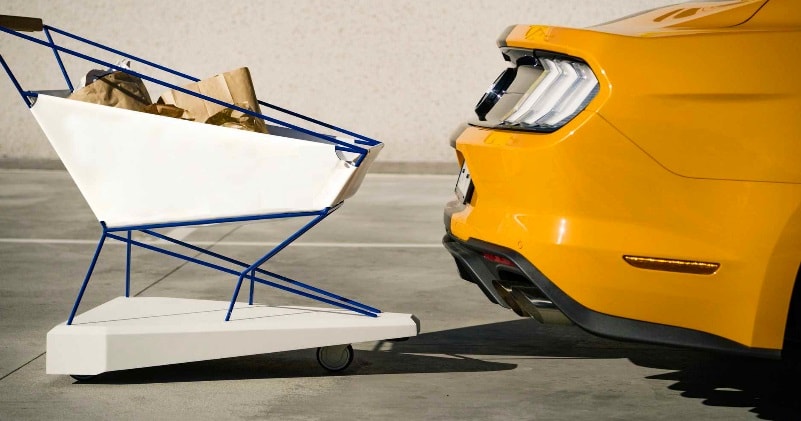 source/image(PrtSc): Ford Europe
Taking inspiration from its own Pre-Collison Assist technology, Ford has now come up with the "Self-Braking Trolley".This futuristic trolley uses similar technology that helps drivers to avoid accidents on the road.
Pre-Collison Assist technology is available for most Ford's models, it has forward facing camera and radar to detect vehicles, pedestrians, and cyclists on the road. It can also apply brakes just in case the driver doesn't respond to warnings.
Advertisement
Ford has designed a new trolley that intelligently step on the brakes to prevent kids from colliding with people or shelves. These carts basically have a camera at front and bottom part of the trolley. When it detects that there is an object in front of it, it will put on the brakes and stop the cart from moving.his project is part of Ford's Interventions series where it uses automotive technology to solve day-to-day problems we face.