A group of cycle-enthusiast employees at Ford have come up with a unique wearable smart jacket that enables riders to find their way around more easily, and to more clearly display their presence and intentions to others.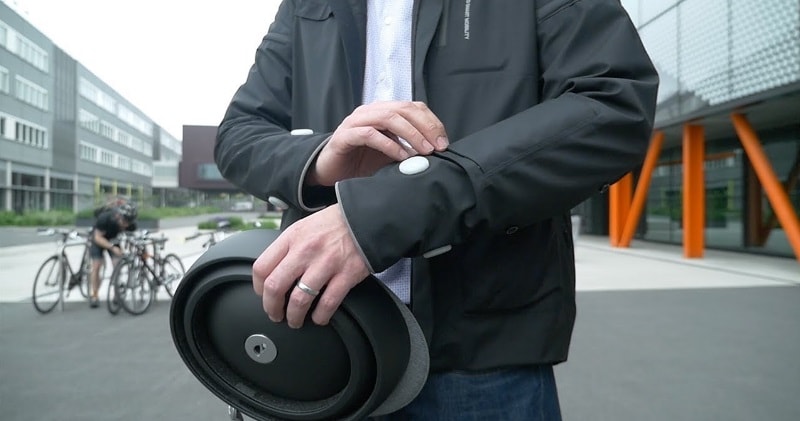 source/image: Ford Europe
The smart jacket concept has sleeves that light up to show when wearers plan to turn right or left. Wirelessly connected to a smartphone, the jacket's bike-friendly navigation app vibrates the appropriate sleeve, so riders know which way to go, using routes that avoid busy roads and junctions./fordeurope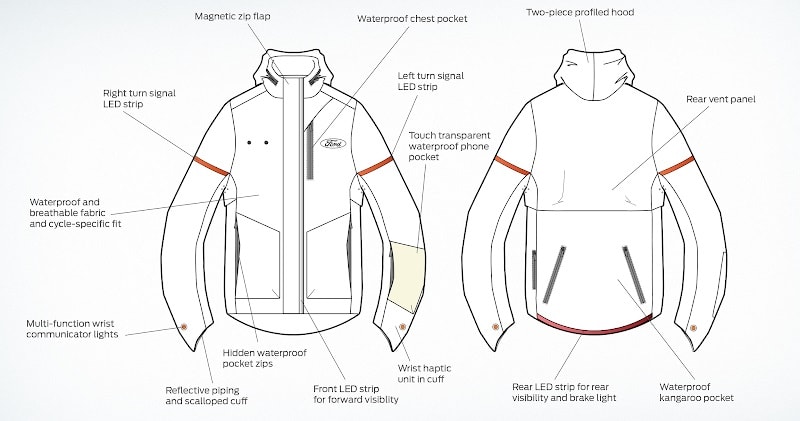 source/image: fordeurope
And there is no need for cyclists to take their eyes off the road or their hands off the handlebars to consult a smartphone screen.
Advertisement
Audible and haptic interfaces enable riders to take calls, receive messages and repeat navigation guidance. The jacket also integrates a flashing brake light./fordeurope
The smart jacket concept ties our "Share The Road" campaign that aims to foster greater harmony and empathy between both drivers and cyclists. It also coincides with a week when cycling and technology take centre stage through Bike Week UK and London Tech Week 2018.