Take a tour of this exciting "Freedom mOG 2.0" built on a Mercedes Unimog U1300L 1985 model with a highly efficient interior layout that includes a kitchen, sofa/bed and a toilet shower.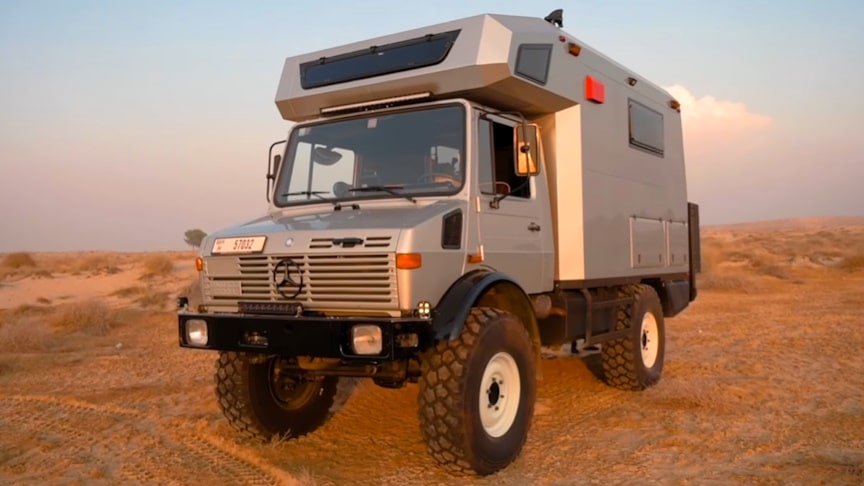 source.image: Freedom Overland
The interior finishes are full of natural materials such as solid hand cut pine wood. The cab overhang area sleeps two while sofa converts to a bed and sleeps 2 as well. Perfect for Mom, dad and 2 kids.Watch the video from Freedom Overland:
The Unimog 404 variant was the most successful model, with over 64,000 units produced, but the Unimog 435 introduced in 1974, also known as the U1300L, was equally popular.The camper cabin, mounted on a modified Mercedes-Benz subframe, is accessible from the cab, but there is also a side ladder that allows easy entry and exit.
Advertisement
Though the exterior looks rugged and impersonal, the interior is surprisingly inviting and comfy. The camper is equipped with its own kitchenette, dining area, sleeping space, and bathroom, so prolonged trips off the grid to almost any corner of the world are possible with this motorhome.